Today the Booker and Goncourt prizes are awarded to the best books in English and French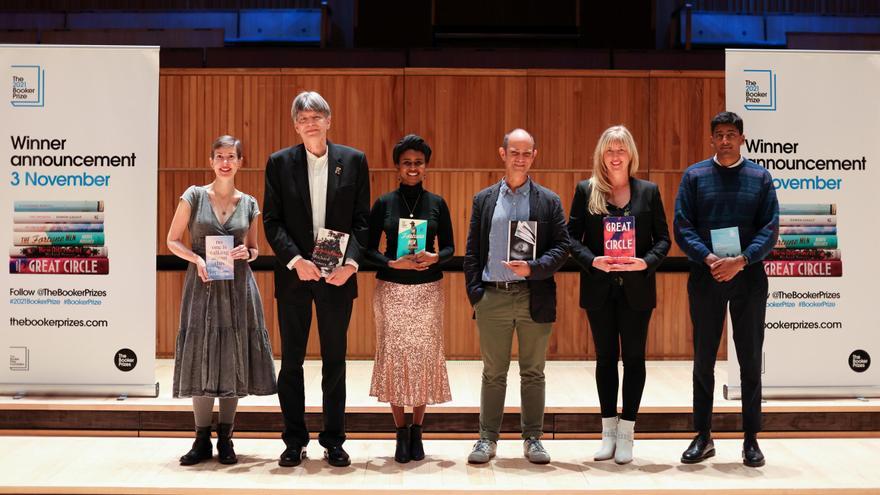 Two of the most important literary awards in the world, the British Booker and the French Goncourt, will coincide today in publicizing their winners in respective ceremonies which will take place in London and Paris respectively.
Established in 1969 and endowed with 50,000 pounds (about 59,000 euros or 68,000 dollars), the Booker awards each year an original novel written in English and published in the United Kingdom or Ireland.
Its winners include writers such as Margaret Atwood, JM Coetzee, John Banville, Ian McEwan or Nadine Gordimer. The last recipient was Douglas Stuart for "Shuggie bain".
In this edition, the six finalists, chosen from 158 novels, are Sri Lankans Anuk Arudpragasam ("A Passage North"), the South African Damon Galgut ("The Promise"), the British-Somali Nadifa mohamed ("The Fortune Men") and the Americans Patricia lockwood ("No One is Talking About This"), Richard Powers ("Bewilderment") and Maggie Shipstead "Great Circle".
The ceremony in which the winner will be announced will be held in the BBC auditorium in London from 19:15 GMT.
The award Goncourt, the most prestigious in the French language, is delivered every year since 1903, elected by the ten members of the Academy of the same name, created by the nineteenth-century French writer Edmond de Goncourt.
Among its winners are some of the great names in 20th century French letters, from Marcel Proust to Pierre Lemaitre through Aamin Maalouf, Marguerite Duras, Simone de Beauvoir or Roman Gary. The last of them, in 2020, was Hervé Le Tellier for his work "L'Anomalie".
For the 2021 edition, the jury will decide between four finalist works: "Le Voyage dans l'Est" by Christine Angot, "Enfant de salaud" by Sorj Chalandon, "Milwaukee Blues" by Louis-Philippe Dalembert and "La plus secrète mémoire des hommes" by Mohamed Mbougar Sarr.
The Goncourt, which assures its winners million-dollar print runs and translations of dozens of languages, instead has a merely symbolic financial endowment, since the winner receives a check for ten euros.