To the 'Sima' in Macedonia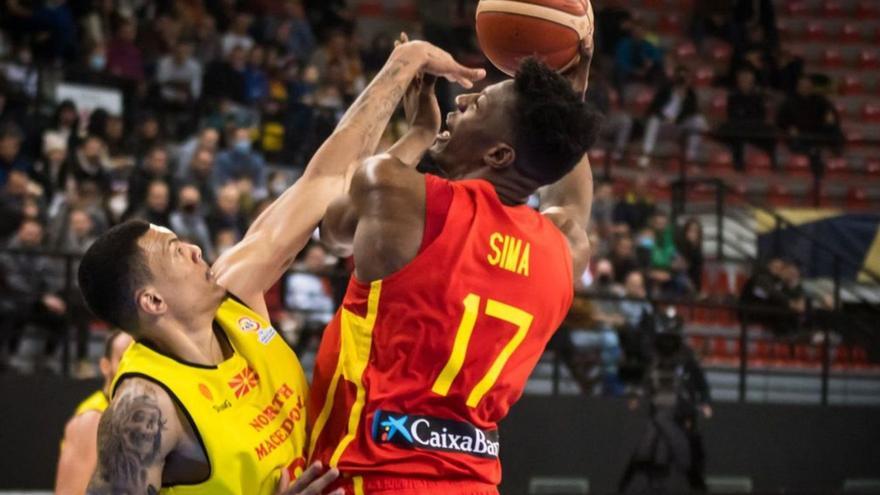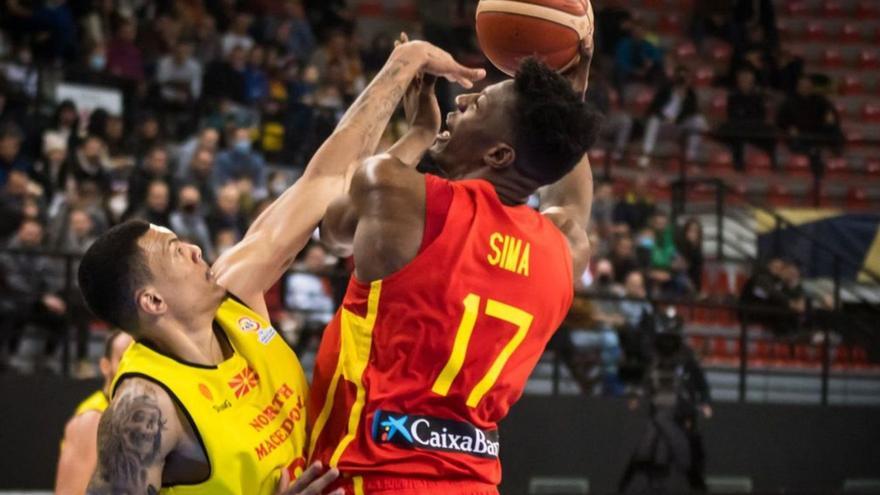 The Spanish team began yesterday in Skopje the qualifying phase for the 2023 World Cup with a comfortable victory against North Macedonia (65-94), in which the performance of the debutant Yankuba Sima stood out, who scored 17 points and captured four rebounds. Gran Canaria center Fran Guerra had five points, six rebounds and four assists in 20 minutes.
North Macedonia, which reached this qualifying phase after overcoming the previous phase with two victories in four games, one against Switzerland and the other against Slovakia, could not with Spain, which played a very solvent match to win a match that dominated from the start.
Sergio Scariolo was entrusted in the first minutes of nerves to the veteran of Quino Colom, who is performing at a good level at AEK Athens, to guide the national team in this first FIBA ​​Window and the point guard responded by pulling ex officio on a pitch in which the three debutants, Dani Pérez, Yankuba Sima and the young Jaime Pradilla had minutes.
Gran Canaria Fran Guerra signs five points, six rebounds and four assists in 20 minutes
Of the three, the most successful was Sima, who at halftime had already scored nine points and captured a rebound, three less than Dani Díez and Gran Canaria center Fran Guerra. These three men were the defensive bastions of Spain in the first two quarters.
After the break, Spain definitively put the victory on track, betting on the outside game and thus they were linking triples Xabier López-Arostegui and Darío Brizuela, who animated the locker up to twenty-three points of difference in the third quarter.
With that advantage, the last ten minutes were pure process. Spain continued with the accelerator on without encountering much opposition in the Macedonian defense, which was not at the level of success of Teodor Simic, who registered eighteen points in attack.
The forward of CB Gran Canaria, Miquel Salvó, could not play this first qualifying match for the World Cup after the national coach Sergio Scariolo decided that he would be one of the four discards in the previous Thursday together with the exclaretian Oriol Paulí, his fellow ranks at MoraBanc Andorra, Víctor Arteaga, and Jonathan Barreiro, from Unicaja. These players, a priori, will have minutes in next Monday's clash against Georgia to be played in Jaén.
Pustovy, without being squeezed
In the other Group G match, Georgia beat Granca center Artem Pustovyi's Ukraine 88-83, who stayed on the floor for a total of 16 minutes. He scored five points, with a basket of two and three free throws, in addition to capturing five rebounds.