To prison three men accused of sexual assault in Navarra | Society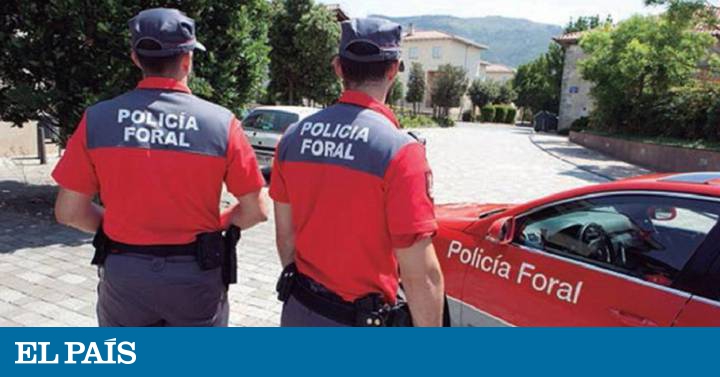 Three men entered prison Saturday, accused of a crime of sexual assault on a woman in the Navarran town of Orkoien, the Foral Police said in a note on Saturday. On January 1, seven men were arrested for this case. On Saturday, five of them were made available to the guard court, of which two were released with precautionary measures. The Navarrese Government has announced this Sunday that it will take part in the criminal case, since the facts are "extremely serious". Also this Sunday, three other men have been arrested as alleged perpetrators of sexual abuse of a woman in Teruel, as reported by the National Police.
Sexual assault in Orkoien: We detect seven men, five go to court (three to prison and two released with measures). Great job in a difficult investigation, companions pic.twitter.com/7R2jjNKk9K

– Police Foral-Foruzaingoa (@policiaforal_na) January 4, 2020
The events in Navarra occurred last November and were known when the victim, a woman of legal age and neighbor of Orkoien, filed a complaint with the Foral Police, after initially communicating the episodes to local Town Hall staff. The first police actions focused on assisting the victim and their families, due to the emotional impact they initially suffered. The head of communication of the Foral Police, Mikel Santamaría, informed Efe this Sunday that everything happened in a public park near Orkoien and that the investigation "has been long and difficult."
Seven men, all of them of legal age, were arrested. The court of instruction number 1 of Pamplona decided to decree the imprisonment of three of the detainees and precautionary measures for two of those arrested. The others dyou were released without charge for having a "very residual" relationship with what happened.
Santamaría explained that initially it was only known that the victim and the detainees had contacted through a well-known social network, in which they made an appointment in the vicinity of Pamplona. After the woman's complaint, the agents only had the phone numbers of the alleged perpetrators. After obtaining judicial authorizations and contacting those responsible for the social network of contacts, the alleged perpetrators of the aggression could be placed in a town in the Ribera de Navarra. Until the arrest took place, the facts were not reported because "there was also an obvious risk that they could leave and abort the operation," said the spokesman for the Foral Police.
In Teruel, the Government Delegation in Aragon has reported that the three detainees have gone to court. The events took place from Friday to Saturday night in a bar in the capital of Turolense. Allegedly, the three men abused a woman. They were subsequently arrested by agents of the National Police. At the moment they have not transcended more details about what happened.