To prison the man who confessed the murder of his wife in Salas de los Infantes | Society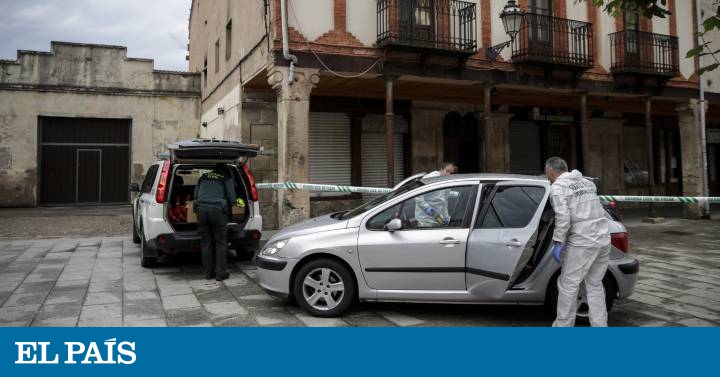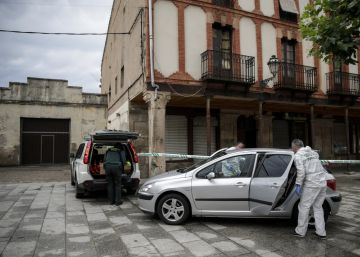 Last Monday, Biser Karadjov surrendered in the barracks of the Civil Guard of Salas de los Infantes, in Burgos, after ten o'clock in the morning. Shortly before, some villagers had warned that a woman had fallen into the street from a window. It was Monika Asenova, 29 years old. He had stab wounds. He was able to talk to a neighbor, to which she confessed that her husband had stabbed her and pushed her through a window. He died a few minutes later. This Wednesday, the Court of First Instance and Instruction of Salas de los Infantes has agreed to the entry in provisional detention communicated and without bail of the man, 39 years old.
According to a judicial notice, Karadjov will be investigated for the crimes of murder, habitual abuse with physical and psychological violence against the victim and his daughters, harassment with coercion, fire and injuries. On June 28, when the victim's youngest daughter and the alleged murderer was years old, the house in which the family lived burned. Now, that fire of which nobody suspected anything awakens all suspicions. After that, she moved to a neighboring village with her father and daughters. According to the official information of the Superior Court, the house was empty when it burned. She was not in the village. The court opened proceedings, but after the report of the Civil Guard were filed to not find criminal responsibility.
The Court, which has already lifted the secrecy of the proceedings, has also issued an order of protection with a ban on the approach and communication of their daughters. In addition, parental authority has been suspended, provisional custody granted to the maternal grandfather; and brother has been provisionally released of the confessed author, which the Civil Guard arrested a day after the murder as alleged perpetrator of a crime of sexist violence against his sister-in-law. You will have the obligation to communicate the address and the change of it if it occurs. He will be investigated for a crime of abuse in the field of domestic violence.
Since there are official figures, 1,005 women have been killed by sexist violence. 29 so far this year, two cases in research and 19 orphans. The victim assistance telephone number is 016, it is available 24 hours a day in 51 languages. It does not leave a trace on the invoice, although it must be deleted from the call register.