"To get married in difficult times it is important to choose the right partner"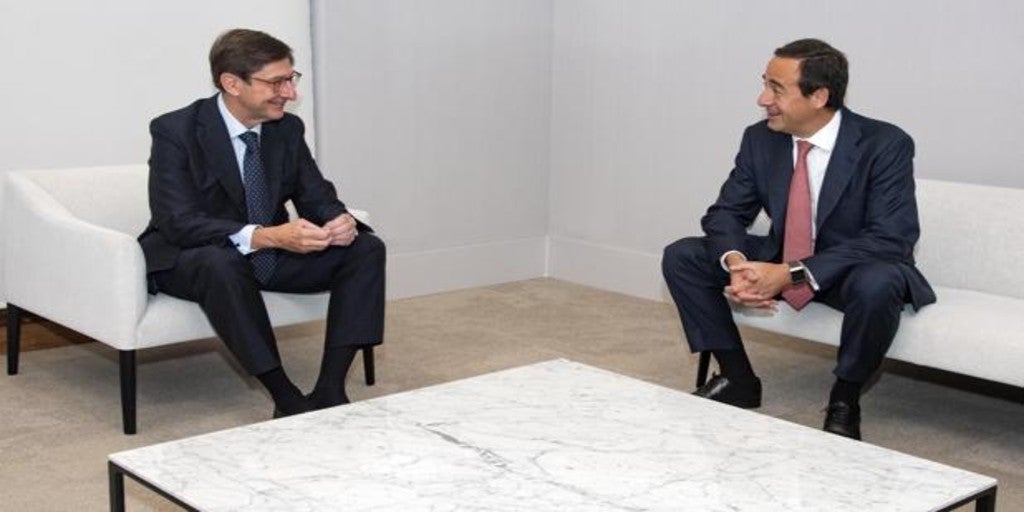 Madrid
Updated:
save

CaixaBank is convinced that Bankia is the best partner I could have chosen to undertake a consolidation process in the current economic context, after having thoroughly analyzed all the numbers during the "due diligence" phase, which yesterday led to the approval of the operation by the respective boards of directors.
«To marry in difficult times it is important choose the right partner and we are convinced that we have a good colleague, "said the current CEO of CaixaBank, Gonzalo Gortázar, in response to analysts.
In any case, Gortázar has recognized that, although the works began just before the summer, this transaction will require a lot of effort from now on, although he will try not to lose focus on the business and trusts not to leave clients behind.
Among the efforts that the new CaixaBank -the Bankia brand will disappear- will have to carry out, a process of restructuring that will involve the closure of offices and dismissal of employees.
Gortázar believes it is still too early to offer figures on the potential impact, although he has admitted that preliminary estimates have been raised during talks in recent weeks. "This is not the time to talk about these estimates," he added.
For his part, the current president of Bankia, José Ignacio Goirigolzarri, explained that the State, through the Fund for Orderly Banking Restructuring (FROB), never had a seat on the bank's board because it held a majority stake, greater than 60%.
However, after agreeing on the exchange equation, the FROB it will reduce its presence in the capital to 15.6%, so "their influence will be very different." In this sense, Goirigolzarri has underlined that the good relationship maintained over these years with the Public Fund and added that he is convinced that he will adopt a "professional" attitude in his new role.
The FROB will be part of a council made up of 15 members, of which two will be executive directors, another two will be at the proposal of CriteriaCaixa, one at the proposal of BFA Tenedora de Actions, six independent at the proposal of CaixaBank and three independent at the proposal of Bankia. Fernando María Costa Duarte Ulrich, non-executive chairman of BPI, is expected to be considered "another external director".
Goirigolzarri has assured feel very comfortable with the structure of the new council, which has been made up of highly experienced and independent professionals. "This is something very important to me," he added.