To Europe at the Tiddara festival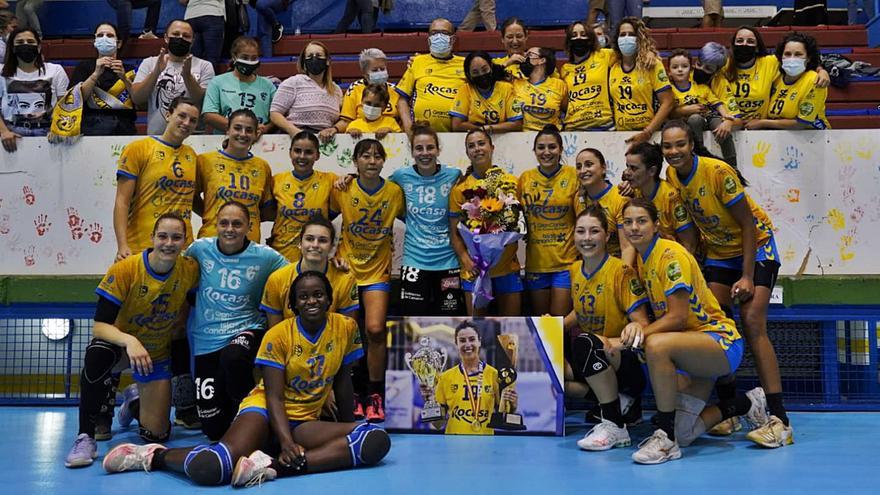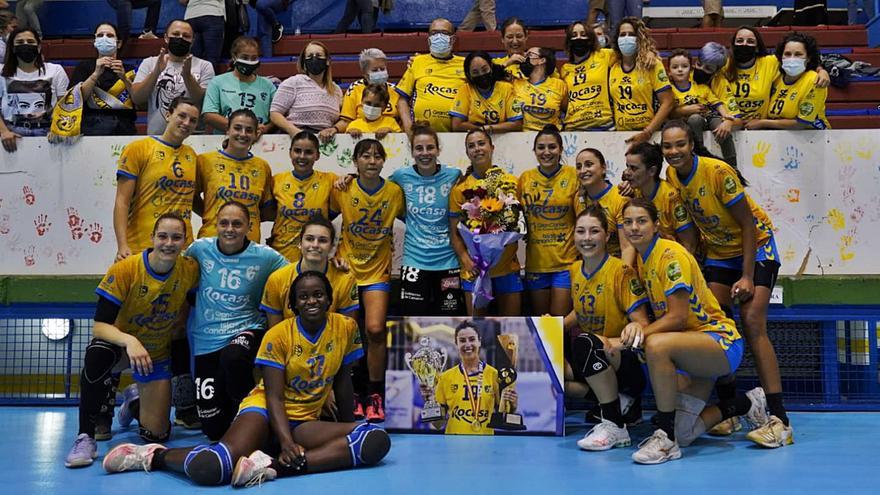 He did not miss, he nailed the 28th goal for Rocasa and closed his passage through Las Remudas. The goal supposed total tranquility for Carlos Herrera's team, who arrived at the appointment with the need to win if they wanted to get their ticket to play in Europe. And he did, in a hard-working game that he resolved at the end of the afternoon to certify his presence in that place that has given him so much joy in recent years. Victory and party (29-26).
A final stretch of the meeting that left an iconic image for the history of Rocasa. If Tiddara Trojaola's last goal in Las Remudas was a gift, the previous one was a detail of what his career has been: pure class. The ball reached the extreme, marked the steps perfectly and left his hallmark of a lifetime: perfect Vaseline, high enough to avoid the goalkeeper's fingertips and just so as not to run into the post. It was 27-24 and practically the end of the game.
The epilogue of the day was a time-out requested to honor a woman with seven titles, all of which Rocasa adds. Ovation by the two teams, referee and fans in their last minute on a floor where they have given everything A finale that had the music of La Rama in a corner with the 'Troja's Fans' and their parents José Ignacio and Mari Meli. An instant that is worth more than any medal.
Data sheet
Rocasa 29
Fertility Corner 26
Rocasa: Ana Palomino (P); Melania Falcón, Iara Grosso (1), Haridian Rodríguez (4), María Gomes (6), Tiddara Trojaola (2) and María González. They also played: Arinegua Pérez (2), Alba Spugnini (5), Angy Zygoura (2), Mizuki Hosoe (1), Paula Valdivia (4), Sayna Mbengue (2) and Silvia Navarro
Fertility Corner: Virginia Fernández (P), Estela Doiro (1), Sole López (9), Sara Bravo (3), María Pérez, Almudena Gutiérrez and Paula García (3). They also played: Rocío Rojas (1), Laura Sánchez (1), Dos Santos (2), Rocío Campigli (4) and Silvia Arderius (2).
Partial: 2-1, 3-3, 4-4, 7-6, 10-8, 13-11, 14-14, 17-18, 20-20, 24-23, 26-24 and 29-26.
Referees: Jose Manuel Iniesta Castillo and Alberto García Rodríguez.
Incidents: Antonio Moreno de Las Remudas Pavilion in front of 160 spectators.