"To be able to express yourself with music and be free, that is to succeed"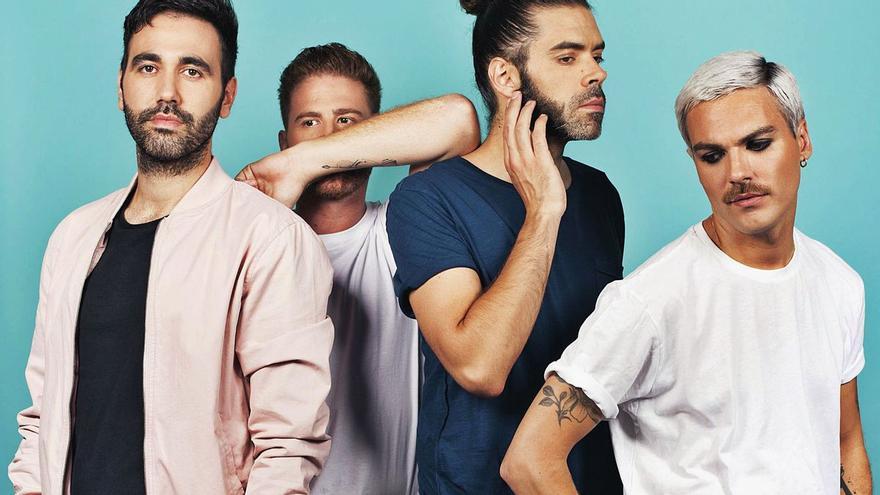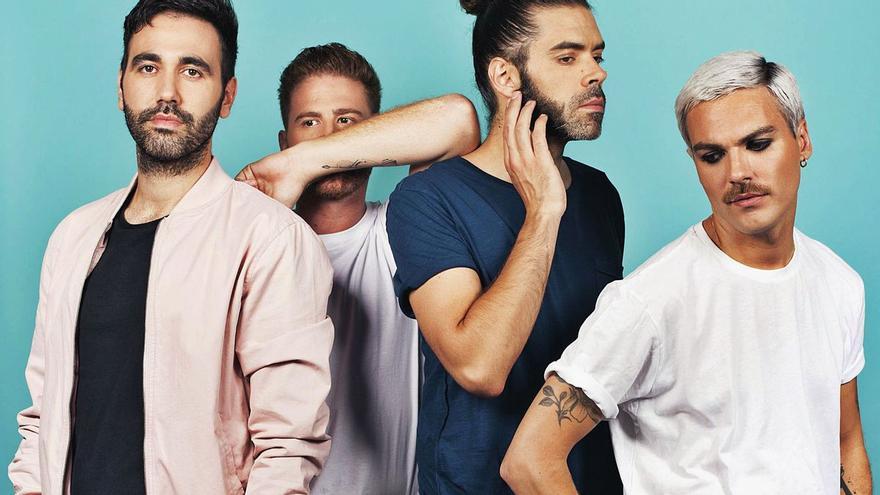 The electronic indie-pop band Miss caffeina is on tour with a renewed show and that, they say, has nothing to send to those who offered before the pandemic paralyzed everything. In fact, the repertoire of the project led by the vocalist Alberto Jimenez During this time, he has included two new songs in his repertoire, released during the first half of the year: Deadlock, with Ana Torroja, and the reflective Me voy. In addition, they anticipate that they are already mixing what will be their next album, which will be released next year.
How is Miss Caffeina facing this tour in the middle of the 'new normal'?
Well, for us it is being like going back to something very similar to what we had before the covid, before the pandemic. The measures are what they are, but we wanted to show the public a well-armed and exciting show, with nothing to envy those of the 'old normality'.
But do you notice that the health situation prevents you from feeling close to your audience?
A little … We are very angry that on stage we are doing the concert as we did before, but that the audience has to be seated, with a mask and maintaining a safe distance. People want to get up, jump and dance, but at the moment this is the only way to experience live music, and the Santarian regulations prevail above all else. At least we can see his eyes of happiness on the masks …
One of the songs that you have included in your new repertoire is Dead Point, a special song. What does it mean for you?
This song has the collaboration of Ana Torroja and will remain for us as one of the most beautiful things we have done as a band. In our career it will be one of the most incredible encounters.
A privilege to work with her, isn't it?
Being able to collaborate with Ana is just as surreal as it is exciting. The most beautiful thing is that it was by chance and that we maintain contact. It was a real collaboration. It is one thing we will tell our grandchildren.
What is the essence of the melodies on this single?
It is a dance song that uses electronics to shape a melody and a letter that tries to be positive in the middle of something as dark as a breakup (either sentimental or friendly, but that implies breaking with a stage of your life) . We believe that you get the perfect climate to tell what you want to tell.
And about I'm leaving, your latest single, does it have a specific message?
It is a self-reflection made song. A reminder to ourselves. For people to listen to it and make it their own is a cool accident. But it is not intended to give advice, lecture or send a specific message.
The lyrics say: "There is much behind a count full of zeros, that this amended competition matters little to me." What do you mean?
Literally to that. That in the end things lose their initial motivation when they become an entity that surpasses you as a person. Even if that gives you privileges, you must never forget why you started doing it, and whether or not it really makes you happy. More specifically the music, the industry and the business it entails.
What is succeeding in music today?
To be able to make relevant music and to be able to make a living from it. Be able to express yourself through music and be free to do so; that is to succeed.
Have you felt frustration in your career seeking public approval?
I suppose that at the beginning it has happened to all artists. When you have to stick your head out and you have to be all the time demonstrating what you know how to do and trying to stand out, you get frustrated because it doesn't go as fast as you would like. In the end you realize that doing things slowly is always the best way to do them.
What do you think is the formula to transmit to your followers and enjoy each of the songs at the same time?
We have no formula. We haven't even thought about whether or not it exists. We are lucky to connect with a lot of people doing what we love the way we love it, so we are lucky. We work hard to do things that are always interesting, but if we didn't have that as a base, it would be useless.
Any future project?
We have already finished our next album, right now we are mixing it. It will be out early next year, but we will be showing current topics as the date arrives.