TNT premieres this Friday 'Fagot lost', the long-awaited Bob Pop series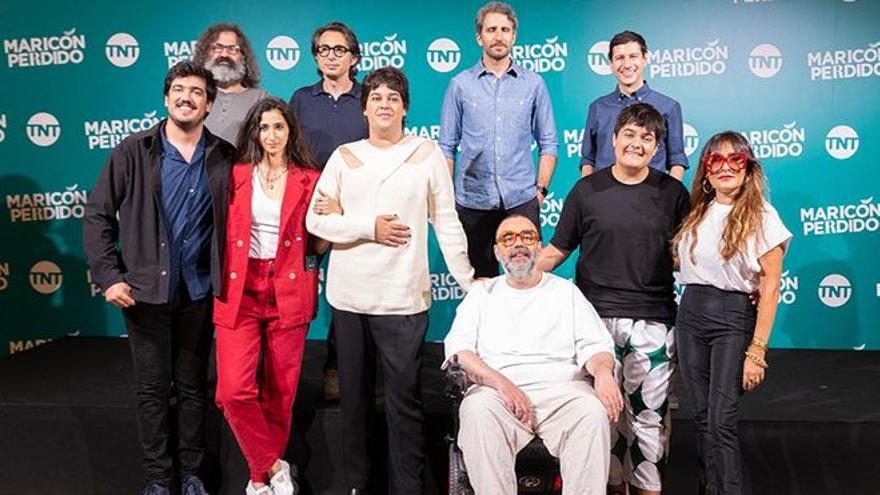 'Lost fag' arrives this Friday June 18 at TNT with the premiere of its first three episodes. The chain has presented its new original series, inspired by the life of the writer, at a press conference Bob pop. Carlos González, Gabriel Sánchez, Candela Peña Y Alba Flores lead the cast of this long-awaited project produced by El Terrat (The Mediapro Studio) for WarnerMedia.
Bob Pop, creator and writer of the series, acknowledges that feels "privileged" to have "the opportunity to have a voice". "The series is a thank you for having been able to tell all this. For me it is important that the goodness, the light and the awareness of that privilege were there," he adds.
Carlos González, who plays Bob who arrives in Madrid, confesses that the presence of the writer on the set was very important to him: "It was an opportunity to seize, I had in front of the person who has opened the doors of his house for you".
The debutant Gabriel Sánchez, in charge of giving life to the main character in his adolescent stage, comments that at first he felt identified, although "looking at it with perspective" he recognizes that he does not seem too much: "I have had a family and an environment of friends that has always supported me".
Alejandro Marin, director of 'Lost Fagot', reveals what his main objective was: "That Bob's voice, which is very eclectic, ranging from criticism to humor, with many literary references, be transferred to the tone of the series." "It was necessary to find a balance between truth and fiction and that they were intertwined", admits.
This is 'Fagot lost'
The protagonist is a village boy who try to find your own identity and the one that the viewer will encounter in various stages of his life: the eighties, when he was an overweight teenager who was fond of musicals; the period of discovery during his student period in Madrid, and finally the present, where the viewer will find him already a writer.
Gabriel Sanchez Y Carlos Gonzalez They will play Bob Pop at different stages of his life. Candela Peña Y Carlos Bardem will be the protagonist's parents, with whom he maintains a conflictive relationship, while Miguel Rellán he will play his grandfather. Alba Flores She will play her best friend in college.