Tits and tambourines divide Spain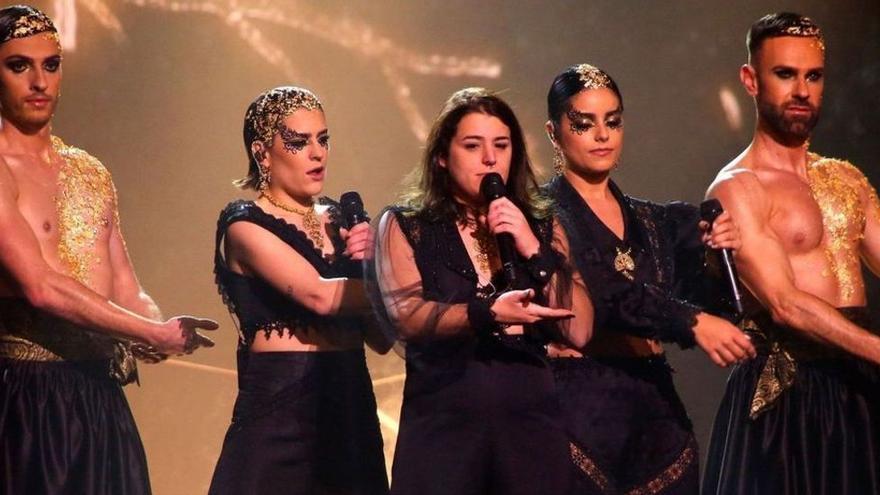 'Tanxugueiras', a group of tambourinesY Rigoberta Bandinian indie that sings to moms and moms, do not fit the conventional patterns of the Eurovision artist. There is no written rule, of course, and last year the winner was an Italian rock group, 'Maneskin'. Throughout the history of the event, everything has been seen. Spain has sent from a 'Chiquilicuatre' to a misunderstood flamenco, but no one expected that, in this edition, artists like Rigoberta Bandini would jump on the bandwagon, who came from the ranks of alternative music and who has had resounding successes with lyrics protesting and feminist, or like the 'Tanxugueiras', who sing in Galician and are situated in the sphere of world music.
Your participation in the benidorm festfrom which the representative of Spain will leave Eurovisionhas mobilized eurofans like never before, rejuvenated, and has recovered that song festival that was so successful in the era of developmentalism and that was created to promote tourism in Benidorm.
Although the selection process started with fourteen applicants, who were reduced to twelve due to a loss due to covid and a withdrawal, the fans have polarized and the support is divided between the 'Terra' of 'Tanxugueiras' and the 'Ay mama' of the Bandini, without ruling out last minute surprises.
The first semifinal, which was held last Wednesday, ended with Chanel, a Cuban and Catalan singer, dancer and actress, as the winner. The jury chose its four favorites, among which were not 'Tanxugueiras', who were rescued in extremis by the public vote. The controversy unleashed has forced the Benidorm Fest management to come out in defense of the jury, which has asked for respect for its members and has guaranteed its objectivity. "They did not know what the person next door was voting for, nor did they agree," said María Eizaguirre, communication director of RTVE, at a press conference expressly called to respond to the boos from the public at the gala and the comments made on social networks. In the first semifinal, Chanel received 55 points from the jury, Blanca Paloma (41), 'Azúcar Moreno' (39) and 'Varry Brava' (39). Behind were, ¡Tanxugueiras¡ (38) and ¡Unique¡ (28).