Tips to prevent money from ruining your relationship and making you bitter on Valentine's Day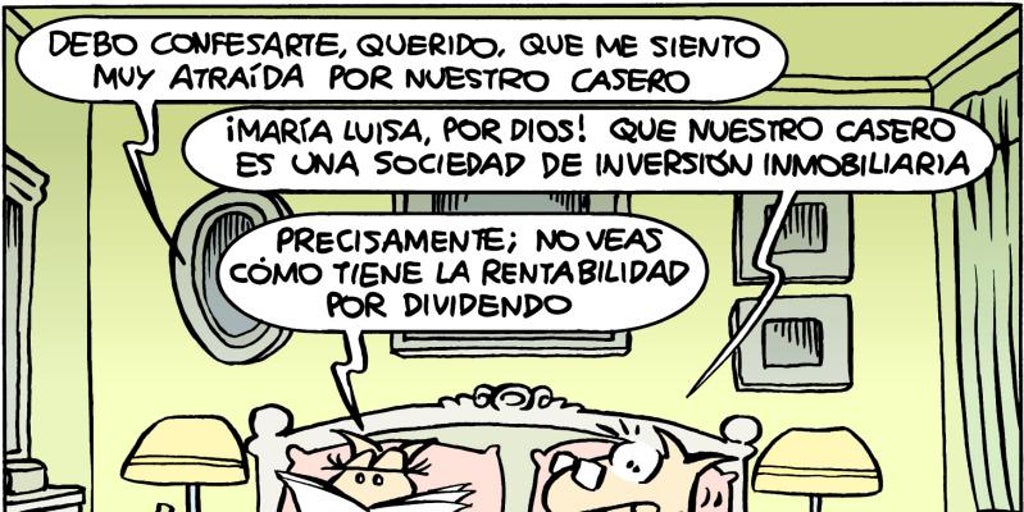 Madrid
Updated:
Keep

"Mr. Dinero is a powerful gentleman," he used to say. Francisco de Quevedo in the first half of the 17th century. The vile metal can grant us a comfortable and friendly life, but it can also sow discord and, ultimately, break ties with our friends, siblings, and even parents and partners. For this reason, to safeguard 'social peace' it is interesting to follow some simple advice:
From the financial product comparator 'HelpMyCash' they point out that "Analyzing joint finances, expenses and joint projects is a healthy way to strengthen the relationship and avoid problems in the future". That is, we have to talk about money with our partner. This advice is also shared by María del Carmen Tejada, a professor at the Institute of Stock Market Studies (IEB), who reasons that "since it is a life project, it is important to know all the expenses of the family unit, to know the real situation of both parties."
In his opinion, when trust is broken, nothing makes sense.
On a more practical level, from 'HelpMyCash', they recommend the opening a joint account in which «each member of the couple enters the same amount, everything will be paid in half». In this comparator consider automatic transfers can be established to feed this account, a previously agreed amount. Precisely, here lies a possible source of conflict since both members of the couple can enjoy very different economic situations: One may have a better salary than the other. In these cases, agreeing on how the costs are distributed is essential. Future reproaches must be avoided.
«It usually starts with the acquisition of housing and, in any decision, you have to plan the expenses, the returns and adapt to the circumstances of each one»explains Tejada who also sees an important factor in the vital moment in which each person finds himself. This is known as "risk aversion". In other words, explains this expert, "it will determine if you are perhaps interested in investing in cryptocurrencies or if you opt for fixed income, bonds, variable income or an investment fund diversifying the risk."
Three bank accounts, at least one in common
For his part, Tejada (IEB) adds that it can be very convenient when making the Income Statement and save you some trouble with the Treasury. The proverb says that shared sorrows are less so. "In my opinionit is better to have three accounts, each one their own and one in common», reasons this professor who considers "a minimum of freedom" necessary, especially in matters that are not of capital relevance. «That they audit me so much, I would not like it. A little freedom is necessary in the couple, "concludes this expert.
Another basic tool, which can provide security to life together in the face of unexpected surprises, is to equip yourself with a emergency fund. From the aforementioned comparator they propose the opening of a second shared account «destined solely to save for future unforeseen events, thus avoiding spending the money and being able to build a financial cushion». For the economist and teacher at the IEB, María del Carmen Tejada, it is a very convenient safety and savings measure to avoid later disappointments. "It brings tranquility to life," she concludes.
Set common savings goals
A private account, another in common and an emergency fund... We already have a basic architecture to support an economy that, most likely, will have to undertake important investments such as the purchase of a home or a private vehicle. From 'HelpMyCash' they advise "establishing common savings goals", as well as set a realistic plan that contemplates the reality of each member of the couple. In any case, none of the above is useful - underlines this source - if the agreement is not fulfilled and, of course, debts are incurred behind the back of our partner, wife or husband. A 'debt spiral' is not a good basis to build a relationship of trust. For Tejada (IEB) to invest as a couple, "transparency, trust and security" are essential.
Nor should it be a problem that one earns more than another, and advises taking into account the particular circumstances of each person. "It would have to be done a SWOT, an analysis of the weaknesses, strengths, advantages and disadvantages of the investment decision to be made", jokes this economist. In any case, when the adventure of sharing life with another person begins, everyone knows the starting point, but luck is capricious and there are usually ups and downs. In good company, this is better overcome.