Tips to get the perfect selfie on vacation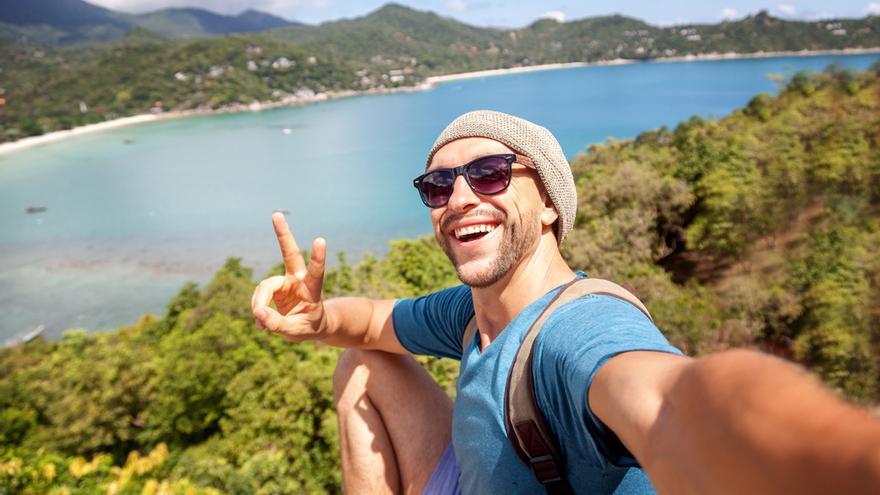 It is one of the words that we hear the most in recent times and but ... What exactly is a selfie? Well, as its name in English indicates, it is nothing more than a photographic self portrait - normally carried out with the mobile - mainly associated with social media, where this type of self-photography proliferates to which we all succumb day in and day out.
However, getting the perfect selfie is not as easy as it sounds and, sometimes, we cut off some part of our anatomy when taking the photograph, it can be blurred, have a bad framing ... we discover the keys to the perfect self-portrait.
Naturalness, a safe bet. We each have our own way of expressing ourselves and connecting with our followers and friends on social media, but there is something that all experts agree on: being natural. "In a world in which Photoshop and edited photos are the order of the day, a selfie tends to be related to something more spontaneous that has emerged at the time," says Nachter, influencer, who assures that selfies are a daily learning that allows you to go through the screens and feel closer to your followers: "We learn to be more authentic and instantaneous". Don't forget: be yourself.
Mark your own style. The amount of content on social networks is so wide and diverse that it is difficult to create your own style, but there are some tips so that your publications reflect what you feel and what you want to convey, such as the type of light, the background landscape or the colors of your look at the time of the photo, to give just a few examples. In the case of Lawitips, with more than 700,000 followers on networks, he has found in the video selfies his greatest hallmark without using any special artifice, only with natural lighting, seeking the greatest possible naturalness in the aesthetics of his publications.
An action that hides a lot of work. Despite the fact that the experts bet on the naturalness and immediacy to connect with the users of the networks, getting these selfies right is not easy. Finding our own way of working it takes time and patience. "Sometimes we do not have the day. It may be that the perspective is not adequate, that your gesture is not good or that the environment does not favor even if you think it is," says Nacho Uve.
Do not obsess! Like everything, we must know how to give this phenomenon the importance it has, since although it can become a basic element in our social networks, it should not be an obsession either: "let's not forget that selfies also have their B-side and while the line creativity does not exceed that of egocentricity. It's perfect! ", adds the influencer.
However, we must not forget that this taking selfies is not something that has emerged in recent years, since the newspaper 'The Guardian' compiled a series of snapshots that show that the beginnings of these self-portraits are older than you think at first. So much so, that they were done long before the entry into the 21st century. According to the British publication, the first to take a selfie was the American businessman and pioneer in the field of photography, Robert Cornelius, who immortalized himself in a mirror in 1839.