Tips to enjoy more of the common areas of an urbanization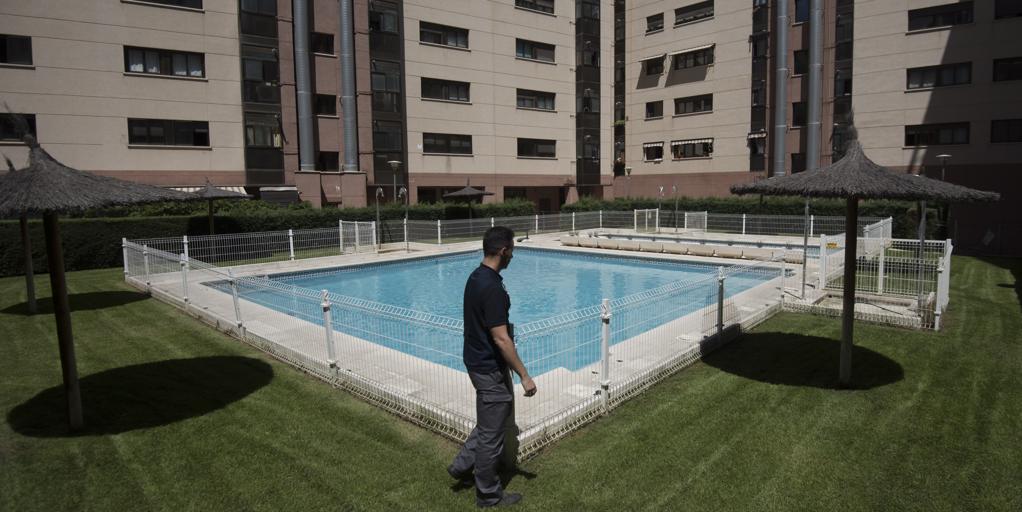 Updated:
save

In recent years, almost all buildings have been built thinking not only of the square meters and the comforts that each home will have, but also of the areas of common use and enjoyment that will be offered to the owners or tenants. This always it is an added value for the property and, on many occasions, a turning point for those interested to decide on one or another property, whether to buy or rent.
It must be clear that the community of owners is in charge of regulating the use of these shared spaces. Although it is not uncommon to see that they are not always fully used and that they are not always profitable. Nor is it strange to see how with the passage of time its maintenance and care diminish. However, it is never too late to reverse this situation. With joint initiatives between neighbors, common areas can be given a second life. Let's see some tips and ideas that can help us …
The terrace
Many buildings tend to have large terraces that either nobody uses or doesn't even know about. Generally its use is relegated to that of a community clothesline. However, just by reserving a few meters for a terrace that is increasingly in vogue in cities, we can turn them into a different, sustainable and ecological place.
We refer to urban gardens, in which each neighbor can plant their vegetables, fruits or vegetables in season. Today you don't need a large garden for this purpose, because there are many very original ways to create small gardens where tomatoes, lettuce, peppers, basil, rosemary and more flourish. We will not only be taking advantage of the terrace, but also eating healthy and natural products of our own harvest.
A rest and / or meeting area it is another viable option in a community terrace. With a simple but beautiful decoration in which the green of the plants and furniture that come from a collective purchase or from the individual contribution of each one is not lacking. Furthermore, this initiative is a way to create community among those who share portal. It can serve both as a reading or distraction corner, and as a neighborhood meeting point.
For the little ones (and not so much)
It is very common for urbanizations to include a corner for playgrounds in their common areas. It is a very comfortable and safe solution for families with children and a place of socialization for adults and children. However, if the building does not contemplate it, there is always time to propose to the community of owners the installation of certain games in one of the outdoor areas.
And you can not only think about the entertainment of the smallest of the house. Ping pong or foosball tables, for example, they can be attractive to kids and teenagers. So that noise is not a problem, it is enough to establish agreed hours of use.
Sport at home
What if we put together all those treadmills, elliptical bikes and other sports equipment that accumulate on each floor and create a common gym? It already occurs in many urbanizations that allocate an empty room for this purpose or to give classes in different disciplines among neighbors, on a voluntary basis.
The installation of goals, basketball hoops or even the construction of paddle tennis courts are other options to give more life to shared spaces.
Cultural and gastronomic events
When we live in flats that do not have much space, it is not bad to have a larger place in which to celebrate some events, either personal or in community. Some urbanizations have rooms that, with prior reservation, can be used to celebrate birthdays, anniversaries, baptisms, communions, etc.. And in them they have installed the main kitchen appliances, so as not to have to go up and down from the floor to the living room all the time.
There are also initiatives in which residents agree to install, for example, a movie projector and organize movie viewing from time to time. These places are also valid for gastronomic hangouts in which each one contributes their own plate or in which they take turns cooking for all attendees. If there is a barbecue, the possibilities are much more expanded.
Of course, all these tricks and ideas to enjoy more of the common areas of an urbanization must have the prior consent of the community of owners and very clear rules of use so that coexistence never strays from harmony and respect for others.