Tips to avoid the risks associated with using the internet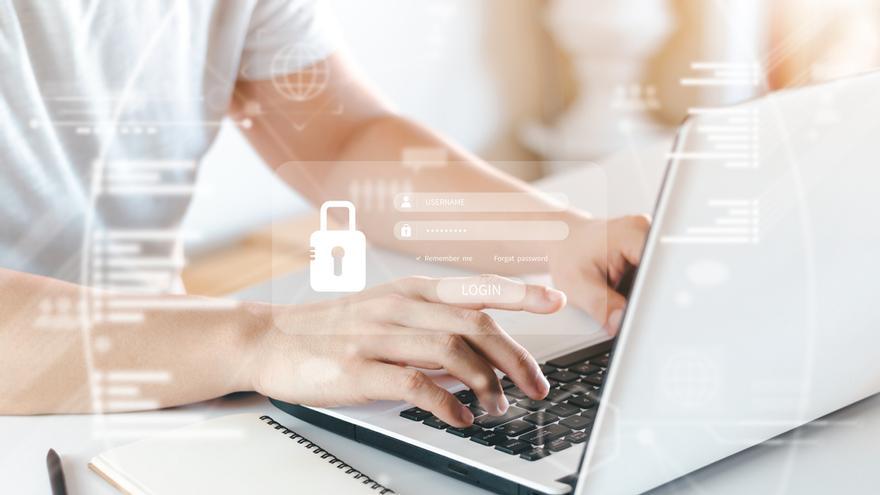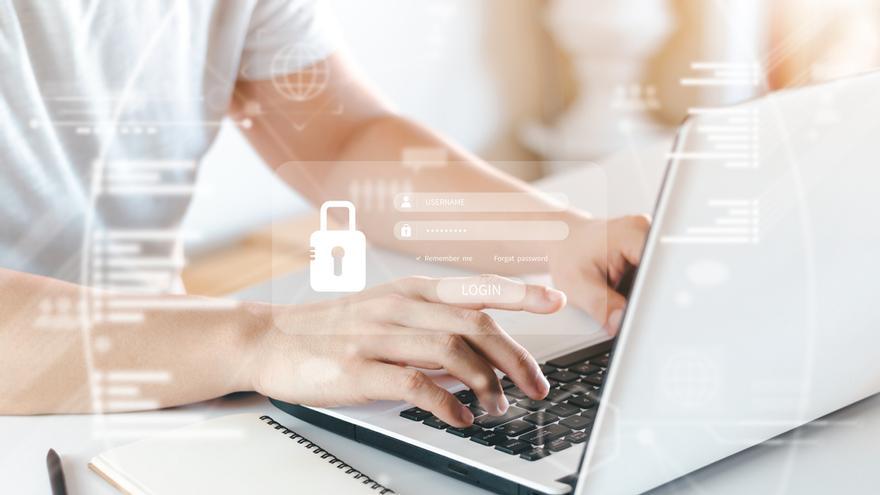 Every day more cyberworkers, cyberstudents, cyberconsumers and cyberbullying; and also plus cybercriminals and more and more risks associated with the use of Internet and greater the number of scams, fraud and crimes committed through the network of networks; but the experts are clear: everything "cyber" does not have to be synonymous with "all risks".
Training, consumer and worker training, and awareness, are, according to specialists, the keys to curbing the exponential growth that the number of crimes related to information and communication technologies has had in recent years and trying to limit the more and more denounced 'pishing' (identity theft), 'malware'(malicious programs),' ransomware '(blackmail programs) or' cyberbullyng '.
With this objective in mind, the 'European Cybersecurity Month' is activated every October, this year with the motto 'Think about it before clicking'and focused on cybersecurity issues related to digitization of the society accelerated by the pandemic, and the importance of ensuring safety at home when using cyberspace to work, transact, communicate or study remotely. And in the importance also that any user know "first aid" that should be applied in the event of a cyberattack.
The data
The latest report on cybercrime from the Interior Ministry, corresponding to 2020, reflects these increases, amounting to almost 288,000 allegedly criminal acts related to information technology, which represents an increase of 31.9 percent over the previous year. This type of crime accounted for 4.6 percent of the total in Spain in 2016, and in 2020 they were already 16.3 percent of those reported, mostly computer fraud or scams, followed by threats and coercion committed through Internet.
The profile of the cybercriminal is a male between 26 and 40 years old and of Spanish nationality, the sectors most affected are tax and financial, followed by transport and energy, and critical Spanish facilities reported last year a total from 861 cybersecurity incidents.
The multinational Microsoft has also just released its Digital Defense Report, which also reveals how cyberattacks are increasing, how they are becoming more sophisticated and how their impact is increasing, and has concluded that it is a challenge "complex, constantly evolving and with no end date".
The report of this giant, which is based on the nearly 24 billion signals that it analyzes every day and on the observations made in a total of 77 countries -including Spain- between the months of July 2020 and 2021, points out that the 58 percent of detected nation-state cyberattacks originate from Russia (followed by North Korea, Iran and China) and their main objective is to obtain sensitive information for governments.
In this 'plague', the multinational warns in particular of the damage caused by 'ransomware' – malicious programs that prevent access to data or services until a "ransom" is paid – and that such attacks are targeted especially to retail trade, financial services, manufacturing industry, public administration and healthcare.
But companies and experts see very positive trends that can help to fight against an increasingly strong and prepared "enemy", and cite in this sense the growing public-private collaboration, the proliferation of very specific national and supranational laws and regulations. and the increasing transparency of governments and companies when they are victims of these attacks.
Challenges of governments and companies
The head of Cybersecurity in Reactive Services of the National Institute of Cybersecurity INCIBE), Jorge Chinea, has stressed that this is a key element for economic and social development, and has warned that all the characteristics of the digital market (such as speed or intelligence) are also taken advantage of by those who "do not play fair".
In statements to EFE, Chinea has assured that cybersecurity is one of the most important challenges facing governments, companies and citizens, has observed that cybercriminals take advantage of the social context, and during 2020 for example they reoriented their attacks and they used the covid-19 as a decoy, and has underlined the importance of use technological devices appropriately.
It has also insisted on differentiating 'cybercrimes', when a crime is committed and technology is used to achieve it, from 'cyber-incidents' that affect companies or citizens but do not necessarily constitute a crime or are classified as such in the Penal Code.
The most frequent incidents, Chinea has reported, are fraud (such as identity theft or violation of intellectual property rights); 'malware' (such as data extraction); and 'vulnerable systems' that have weaknesses that allow attackers to access information or carry out operations not allowed remotely.
The advices
Searches in Google on the best "tips to be safe online" have increased by 250 percent and those related to password security by 300 percent, according to data from this company, which also reveals that almost half of small and medium-sized companies Spanish companies consider that their internal protection level is "bad or very bad".
This multinational has launched in collaboration with INCIBE several courses specifically aimed at SMEs to help them reinforce security "online" and has influenced the steps that must be taken to ensure security. protection of emails or confidential data of a business.
Among them, he highlighted the importance of 'double check'from accounts, social networks or applications and services; passwords with at least twelve characters that combine uppercase, lowercase or symbols; avoid using the same password for everything; or not to use either common words or consecutive keyboard letters (like 'qwerty').
The councils are completed with those to periodically update the programs to reduce risks, remove unused apps, backing up data and information, and increasing employee training.