Time to forge strong partnerships to build sustainable recovery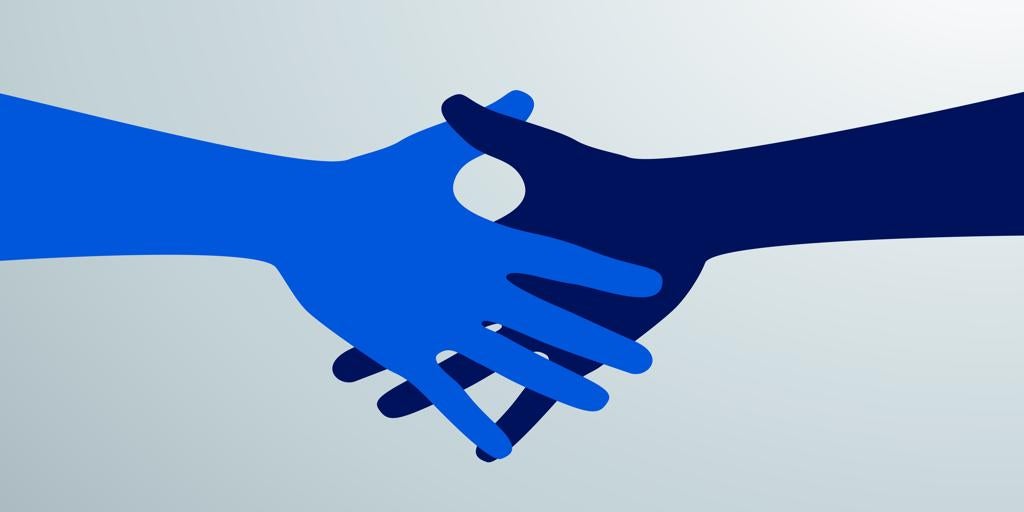 Updated:
Keep

For years it is no longer strange to hear about business sustainability and more and more people are joining in the mission of integrate social, environmental and good governance aspects in the strategy and management of companies and organizations. But for the
crisis caused by the pandemic We are seeing how many of the indicators associated with the SDGs are retreating. To turn around this situation and resume the path taken a few years ago
Next Generation EU funds they are presented as a great opportunity where public-private collaboration will be essential.
From the Solidarity Talent Program of the Botín Foundation recall that the important investment agenda and structural reforms foreseen in the new Recovery, Transformation and Resilience Plan «gives us the opportunity to design and co-create joint innovative initiatives between companies and the social sector through strategic alliances that improve the lives of people, communities and ecosystems. The new social, environmental and economic gear that is needed to mitigate the effects of this crisis as soon as possible opens up a new workplace for us ". Working together, we can move towards a greener, more digital Spain, more cohesive from a social and territorial point of view, and more egalitarian.
«The social sector is capable of everything and ready for everything. But in addition to being generous in collaboration, he needs the push of the company. We have a fantastic opportunity and the social and business sectors must be thought together ", he underlines Javier Garcia Cañete, Director of Programs of the Botín Foundation. For German granda, CEO of Poretic, an organization that brings together more than 200 business and third sector organizations, with an important social and environmental commitment, «the awakening of sustainability has sounded and is the ally for transformation. It is the moment of alliances », he affirms. "You have to regenerate, rebuild and restart, it is not worth just doing no damage," he adds.
Ana Sainz Martin, CEO of Seres Foundation, points out the need to design seeking positive impact. «There are great challenges that we cannot solve alone, the key is to go together, add to multiply and the Seres index of the social footprint consists of this multiplication. We have to generate positive impact, it must be in the DNA to change strategies and the way of doing», Underlines, mentioning said index, a methodology for measuring the social impact of economic projects that will allow identifying opportunities for companies, as well as understanding and qualifying key areas related to social issues in the midst of the Recovery Plan projected by the Union European.
As you remember Almudena Diez, director of Responsible Journal, there is something that has changed in the sector. «Until recently, NGOs were a form of social action but now companies look to them for a partner. The company needs the NGO to be aligned with the purpose of its business, it is no longer useful to just go to the company to ask for money because it wants to get more involved. It used to be for philanthropy and now they are looking for a partner. That is why the NGO must be professional. On the other hand, for Marcos Gonzalez, President of Co-responsible, "The media have a lot to do, make known what is being done, good and bad, and motivate alliances with all kinds of orientations."
Examples
There are many examples that already exist of alliances between companies and the social sector that are allowing a sustainable and resilient recovery. For example, in terms of ecological transition, the project Circular Seas that Coca-Cola launched in 2018 with the aim of limiting the impact that packaging has on the marine environment. It is an ambitious project in which they had the support of various local entities and environmental organizations such as the Chelonia Association, the Vertidos Cero Association and the Ecomar Foundation.
On the axis of Digital Spain without Gender Gap Danone Iberia and the Ana Bella Foundation have worked together to employ women who have suffered abuse. "Society saw us as victims and what we wanted was a job. The lived experience makes us strong, committed and effective women », points out Ana Bella. Thanks to this alliance, they have already benefited from this initiative more than 8,000 women who have worked in more than 100 different companies. "When we work together, we can all be agents of change," says Ana Bella. Undoubtedly, the union between companies and the Third Sector makes and doubles the strength.