Tim Burton plans his landing on television with "The Addams Family"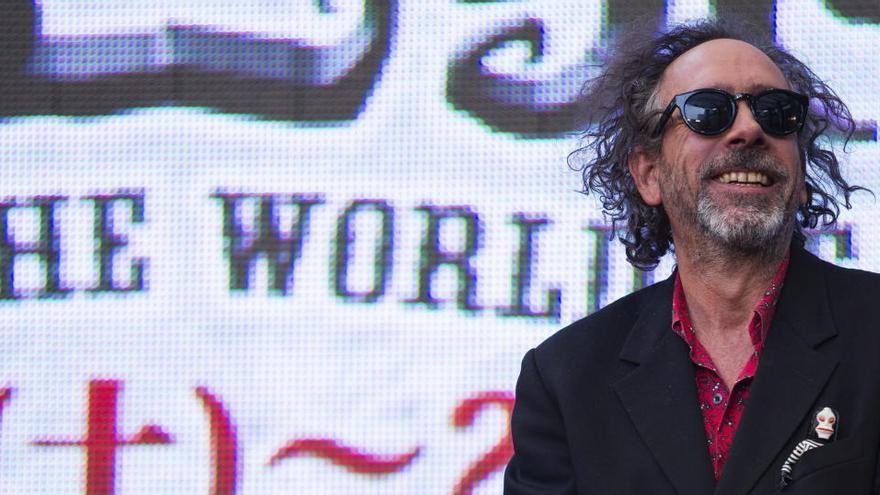 Tim Burton has been succeeding for more than three decades as director in the cinema with his dark, imaginative and magical gaze, but he has not yet decidedly tried his luck on television, something that he could remedy soon with a series that he is planning on 'The Addams family'.
The Deadline portal anticipates today, Thursday, that this television project, still in gestation, would join Burton with Alfred Gough and Miles Millar, who were most responsible for the adventures of Superman in "Smallville" (2001-2011).
Burton would be listed as Executive producer and perhaps he would dare to direct all the episodes of a series that has the backing of MGM TV, a company that is in talks with television giants such as Netflix for the distribution of this project.
While waiting for all the details to be finalized, this series seems the ideal excuse for Burton to go big on television, as the sinister but very funny Addams family fits perfectly into the unique and highly recognizable style of this director.
In Burton's career they excel films such as 'Bitelchús' (1988), 'Eduardo Scissorhands' (1990), 'Ed Wood' (1994), 'Big Fish' (2003) or 'Corpse Bride' (2005).
His last work to date for the big screen was the remake of 'Dumbo' (2019), a Disney film that passed without much glory, with weak reviews and a gross of 353 million dollars – almost 300 million euros – (on a budget of 170 million -144 million euros-).
As a director on the small screen, Burton has only had very sporadic appearances, such as a 1986 episode of 'Alfred Hitchcock Presents' or the television tape 'Hansel and Gretel' (1983).
This new series about the Addams family could benefit, indirectly, from the good reception of the animated film 'The Addams Family' (2019), which revived the gothic saga for children with Conrad Vernon and Greg Tiernan as directors and with the voices of Charlize Theron, Chloe Grace Moretz and Óscar Isaac in their original version.
This movie was scored $ 203 million -172 million euros- from a budget of 24 million -20 million euros- and already has a sequel underway that, if the pandemic does not prevent it, will hit theaters in October 2021 to take advantage of the Halloween pull .