TikTok, the new concert hall of Vetusta Morla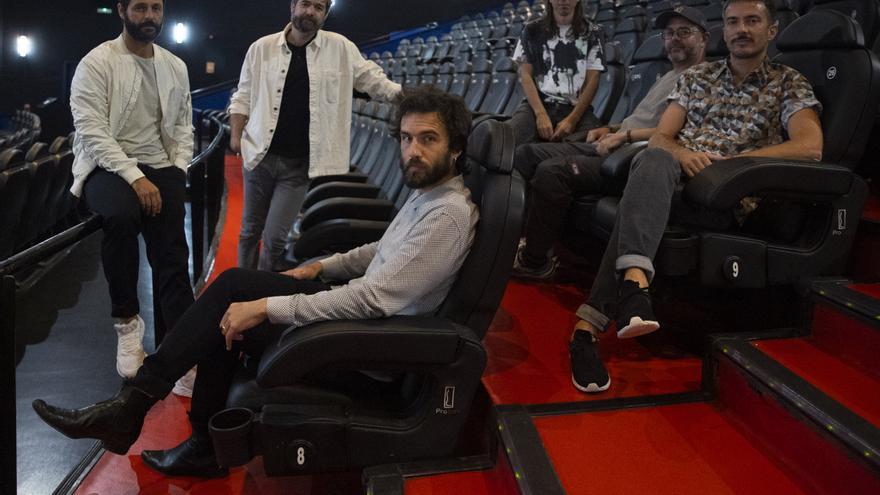 Old Morla on November 25, they will become the first Spanish artists to offer a concert through TikTok LIVE, the live broadcasting platform of the famous social network.
It will serve, as the band has announced, to present their new album, 'Ground wire', which will be released a few hours later, on November 26, and which is his fifth studio album with completely original songs.
The Vetusta Morla's official website will pick up the link to connect to the event, which will be free and will start at 9 pm, with a repertoire made up of new songs and a selection of greatest hits.
This movement towards TikTok by the Madrid sextet joins the recent incorporation of its entire musical catalog to this platform so that your users can create creative content with their favorite songs.
They are not the only ones, since the catalogs of veteran artists like The Beatles have taken the same step in recent weeks, towards this network dominated above all by the so-called Generation Z and in which music is of capital importance.
"We have always thought that the life of songs does not end when they are recorded. Their story continues and grows through the meanings listeners give them by integrating them into their lives. For this reason, TikTok is an inspiring platform for us, because we can connect directly with the reinterpretations made of our songs by the people who listen to them and expand them almost to infinity ", they have defended in a statement.
This novel concert takes place after a previous successful tour, made up of 85 appointments held in 66 cities in fifteen countries in Latin America, Europe, the United States and Canada.
OnAmong them, it is worth highlighting the show held at La Caja Mágica in Madrid, with which they became the first Spanish band of its kind capable of bringing together 38,000 people in a concert of its own.