TikTok launches new resources to protect the mental health of its users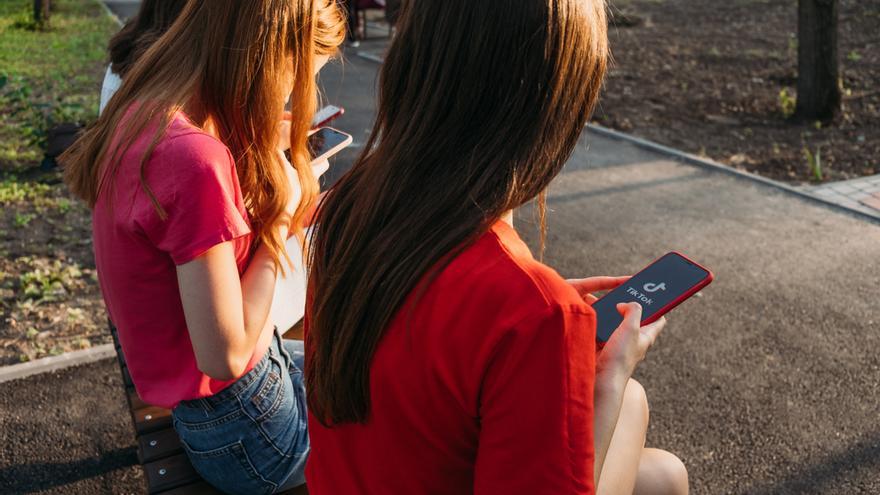 TikTok has shared a relationship of the wellness resources and mental health that the platform makes available to its user community, and that has expanded with additional tools to offer support to people with eating disorders.
The company explains in a statement that the community openly, honestly and creatively shares important issues such as emotional and psychological well-being, or the acceptance and normalization of diversity around body image, and the way in which they support each other. others and help each other in difficult times.
In addition to serving as inspiration, as he assures, one of the objectives of the platform is that the community sits in a safe environment. To do this, you are taking additional steps to make it easier for people to find resources when they need them on the platform.
If someone is looking for terms or phrases that may be related to emotional distress, such as the term #suicide, TikTok redirects them to local support resources, like the helpline of the Hope Phone, where you can find support and information on treatment options.
Wellness Guide
The platform has also consulted independent experts to provide content from creators who share their personal experiences, give information on where to seek support and advice on how to talk to loved ones about these issues.
These videos will appear in search results for specific terms related to suicide or self-harm, and the community will be able to choose to view them.
On the other hand, content that promotes, glorifies or normalizes suicide, self-harm or eating disorders is not allowed on the platform. To support people who decide to share their personal experiences to raise awareness or help others, he has created a Wellness Guide, developed with the guidance of independent experts.
The guides, which are available from the Safety Center, also offer tips to help community members engage responsibly with someone who may be struggling or in danger.
Eating Disorders
Earlier this year, TikTok launched new features to support users who may be living in or recovering from an eating disorder. Specifically, it explains that when a user searches for terms related to eating disorders, addresses ADANER, the Association in Defense of the Attention to Anorexia Nervosa and Bulimia, and they are provided with adequate tools and resources.
Permanent public service announcements in certain hashtags have also been introduced to the platform for raise awareness and provide support to our community.
TikTok is expanding these resources with a new guide from the Center for Safety on Eating Disorders for Teens, Caregivers and Educators, developed in consultation with independent experts, that provides information, support and advice on eating disorders.
Mental health week
Likewise, the platform has organized #MentalHealth week, from October 5 to 10, with various activities within the application, including an information center that will offer tools and resources aimed at promoting emotional and psychological well-being.
Likewise, a series of TikTok creators and independent experts will share content on the platform to learn and explore important related topics.