Tickets sold out to Primavera Sound 2022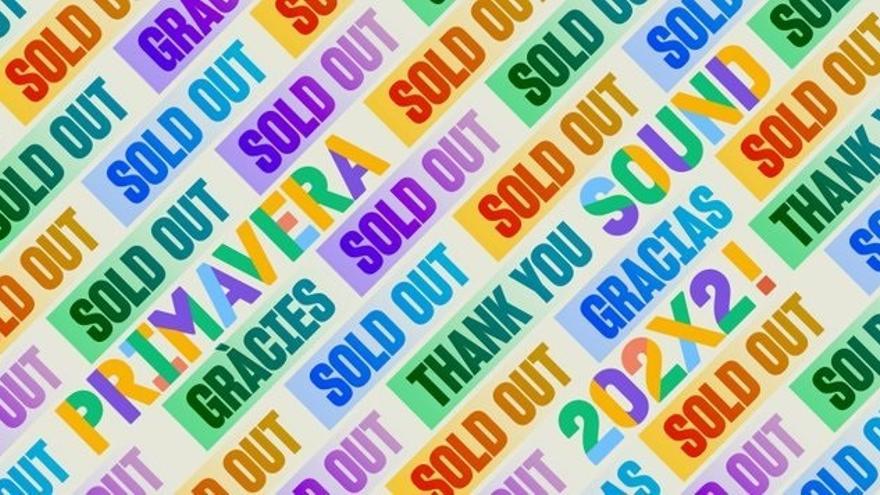 Primavera Sound Barcelona has sold out the 200,000 tickets on sale for 2022 in just over a week, as reported this Friday by the festival, which in its next edition will last for two weekends.
After two editions canceled by the pandemic of coronavirus, Primavera Sound made public the poster for 2022 on May 25 and put the tickets on sale on June 1. Nine days later, the festival has announced that "the reception of the most anticipated edition, that of the twentieth anniversary, has been spectacular".
Primavera Sound 2022 will be held between June 2 and 12, with six main days in the Parc del Fòrum, and it will be the longest in its history in number of days, capacity, performances and attendees.
A total of 80,000 people will attend each of the Forum sessions, to which must be added the public of the concerts planned in the halls of Barcelona. Adding the attendance throughout the entire festival, the The 2022 edition of Primavera Sound Barcelona will reach a significant figure of half a million attendees.
According to the contest, most of the people who had tickets for the 2021 edition have kept them for 2022, although the deadline for the return is still open until June 15, so, if passes are released, they will be distributed to through the waiting list.
The half of the public who has bought tickets is Foreign, from 126 countries, according to the organizers. Dua Lipa, Massive Attack, Gorillaz, Lorde, Beck, Tyler The Creator and Nick Cave they will be some of the stars that will perform in the massive next edition of Primavera Sound.