Tickets: O Son do Camiño 2020 wants to beat its own record | Miss Festivals Blog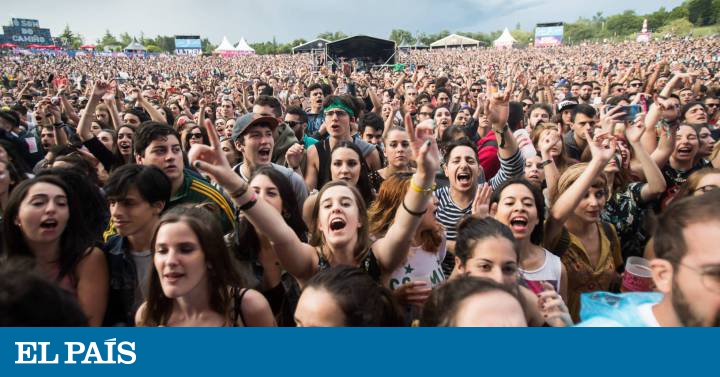 O Son do Camiño puts on sale the tickets of its third edition this Tuesday, March 10 from 14.00 in Eventbrite (only official sales channel) with an exit price of 59 euros plus expenses for each subscription. A cost that will increase depending on the pace of sale and that will reach up to 79 euros plus expenses per ticket. The organization ensures that up to six tickets can be purchased per person. Meanwhile, VIP passes for three days will cost 199 euros plus expenses.
The Galician festival announced last week the complete program of this event, which is held on June 18, 19 and 20 at Monte do Gozo in Santiago de Compostela. After a long wait and many rumors, the organization confirmed that this year it will feature 39 artists of international stature, a varied poster led by referents from different genres such as rock, electronics or reggaeton.
Thus, the indie of The National, Liam Gallagher, Foals and Editors will mix with the danceable sounds of The Chemical Brothers, DJ Snake or Armin Van Buuren, with the pop of Jason Derulo and with two of the kings of urban music: Bad Bunny and Daddy Yankee. Many of them will visit Galicia for the first time and others will be some of the most listened to artists in the world.
As every year, Galician artists will star in more than 40% of the programming. Different styles and age groups that will be represented by Xoel López, Bizarro Love Triangle, The Killer Barbies with Silvia Superstar, Sen Senra or Guadi Galego, among others. O Son do Camiño will also have an important national arsenal led by Kase O, Lola Indigo, Carolina Durante, Natos and Waor, Miss Caffeina or Rayden, who will be responsible for completing the most diverse poster in the history of the festival.
In this way, and having gathered 100,000 people in its latest edition, O Son do Camiño continues to promote the arrival of Xacobeo 2021 from Monte do Gozo, the most emblematic place for pilgrims who arrive every day to the Galician capital from all parts of the world. Because the truth is that this festival was created to promote the image of the community throughout the world through the main tourist and cultural asset of the region, the Camino.
During all this time, O Son do Camiño has not stopped breaking his own records. In its previous editions, the Galician festival sold out its tickets in just a couple of hours. Already in its first year, it brought together 84,000 people to enjoy Lenny Kravitz, The Killers, Jamiroquai or Martin Garrix, and in 2019 it was exceeded, making more than half of the public come from outside Galicia to see stars like Black live Eyed Peas, Iggy Pop, David Guetta, Vetusta Morla or Rosalia.