Ticket sales for the largest esports and video game fair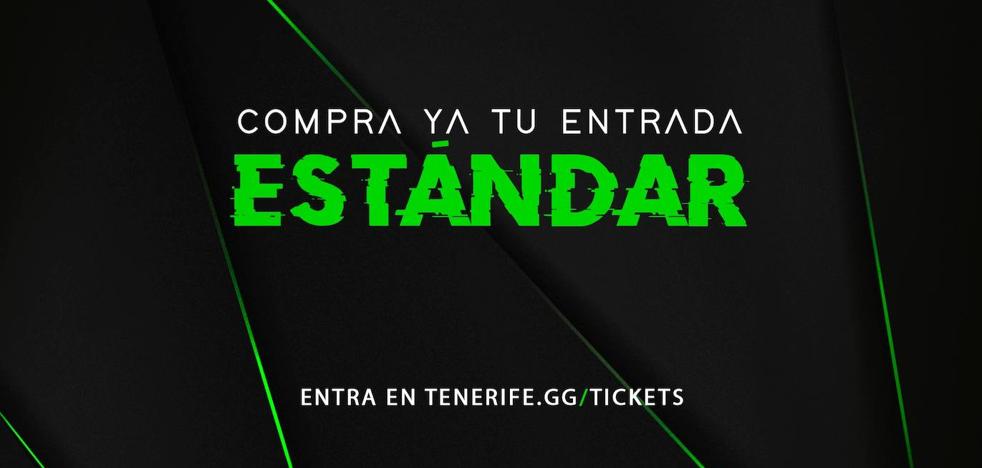 technology fair
The participant ticket allows access to the LAN area for the six days of the event, in addition to a welcome pack and exclusive competitions and activities
Tenerife GG, the largest technological fair in the Canary Islands launched by the Canarian Esports League HiperDino, launched on May 5 the sale of tickets and
are still available for people who want to participate and have not decided to do so,
after premium tickets are sold out.
This type of ticket allows access to the LAN area during the six days of the event, from July 12 to 17, in addition to offering a welcome pack and exclusive competitions and activities, which can be purchased on the website
www.Tenerife.GG/tickets.
The fair will also feature a
Rest area intended for those users who want to spend the night in the place during the celebration of the event. To do this, the option of adding a complement to the participant ticket has been enabled, which consists of a booth with space for two people, available while supplies last.
TGG's LAN Party will be joined by Gamecon, the recreational area of ​​the event, which will include activities for all audiences in its programming.
Some of the biggest claims are
esports competitionswith
more than 50,000 euros in prizes; the long-awaited kpop and cosplay contests, which promise to bring together fans from all over the islands, and the presence of content creators such as ZellenDust and Korah, among others.
Meanwhile, on the ground floor of the Tenerife Fairgrounds, a new area will be installed called Hobbie GG, where you can find
merchandiseretro games, a children's area and an Artist Alley, where artists can exhibit their best works.
Soon, the organization of Tenerife GG will also put visitor tickets on sale for all those interested in visiting the fair, regardless of the LAN zone, as well as a Challenger ticket focused especially on players who wish to compete.
The Tenerife GG event is organized by the Canarian Esports League HiperDino, and is sponsored by HiperDino and the Cabildo de Tenerife.
about the league

The Canarian Esports League HiperDino is an initiative promoted by the HiperDino company that aims to meet the needs of gamers in the Archipelago and promote a leisure alternative for residents of the Canary Islands. In addition, with this activity skills such as teamwork, coordination or concentration can be worked on.
Its first season closed with more than
4,400 players and 72 activities held. Already in its second edition, which ended in July 2020, it generated three times as many competitions and exceeded the
15,000 registered users during its summer campaign, the Summer Series, which was held between August and September last year. The third season closed reaching the
17,400 players assets and distributing more than
20,000 euros in prizes. It currently has more than 23,000 registered users on its platform.
Those interested in participating in the different activities and tournaments available can register and obtain more information on the League website:
www.ligacanariaesports.com. In addition, all the news can be followed on social networks through the hashtag #LigaCanariaHD.