Three seriously injured after jumping from a train in the proximity of the Bejís fire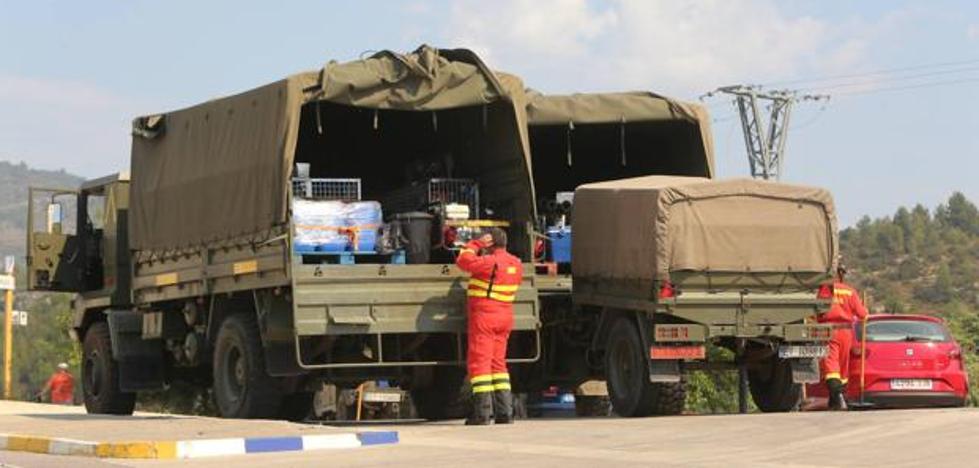 Travelers have broken windows to escape the flames, but have fallen directly into the fire
Health workers have attended an accident on a train passing through Caudiel (Castellón) that has left at least twenty injured. According to Adif sources, a train that was running between Valencia and Zaragoza has stopped due to the proximity of the Bejís fire. It was at this time that some travelers have broken the windows to escape the fire, but have fallen directly into the fire, according to Adif.
Among the injured there are three serious burns. Of them, one has been transferred by helicopter to La Fe; another in SAMU to La Fe; and another in SAMU to the Clinic. Another person with less serious burns has been transferred in SVB to Sagunt.
In addition, between eight and ten minor injuries have been transferred in TNA to the field hospital that has been set up in Jérica.
To attend to this emergency, two SAMUs, three SVBs, three TNAs, a helicopter and an Emergency with Multiple Victims truck have been mobilized.
The forest fire has forced the evacuation of the towns of Bejís, Torás and Teresa due to the advance of the fire that has claimed the first human damage.
Viver has ordered the confinement of the population and warns that they prepare in case an evacuation is necessary.