Three out of four companies consider the four-day work week "unviable"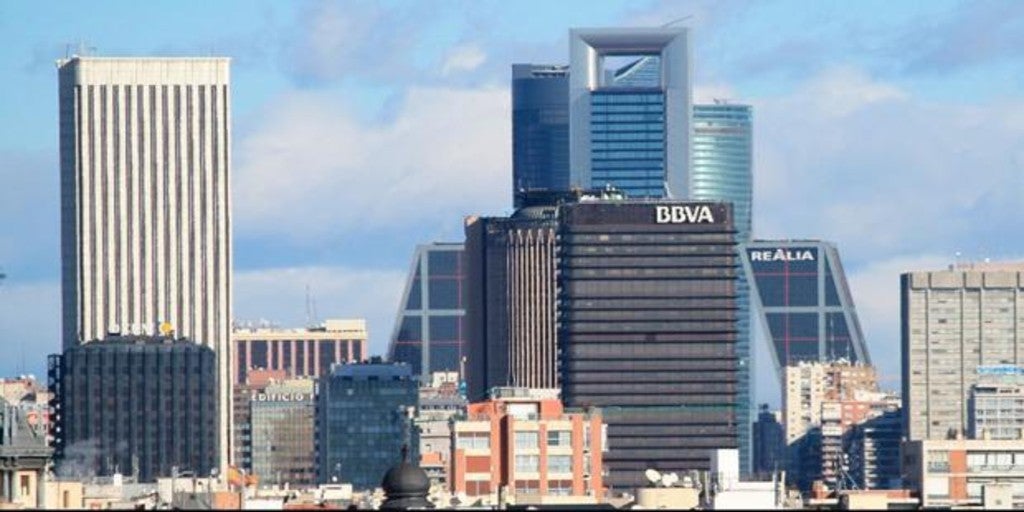 Updated:
Keep

The proposal of Más País-Equo to reduce the working week to four days does not finish to catch on among the companies, which for the moment consider this measure "unviable". The reasons are diverse: 52% of them say they have no productivity margin to amortize one less day a week; Another 42% say they do not have a profit margin to maintain the salary level with a shorter working day, another 38% also cannot cover the fifth day with other part-time workers, 22% see an additional handicap not having automated processes or They can be automated to allow this reduction to be amortized and, finally, 7% of the responses indicate that the four-day week is not sustainable for reasons of health and safety of workers.
This is how the study has revealed Flexibility and Business Competitiveness announced today by the Adecco Group Institute and the Cuatrecasas Institute of Legal Strategy in HR, for which half a thousand Spanish companies have been surveyed. Despite the widespread rejection of the measure of We can, the same document reveals that Spanish businessmen are open to making working hours more flexible. In fact, four out of ten companies surveyed consider this factor as part of their strategic plan for the future.
"Employment is increasingly diverse and, consequently, policies should be better adapted to this scenario. Additionally, progress toward greater flexibility is showing us that worker engagement has increased, dispelling the myth that flexibility undermines results. Employees, for the most part, have agreed to work flexibly, and in the telecommuting experience, people identify greater agility of teamwork, elimination of time and travel efforts, and a better ability to focus on tasks of greater concentration and intellectual content, as the main reasons to improve productivity, "says the director of the Adecco Group Institute, Javier Blasco.
Within the internal flexibility measures that companies have at their disposal, flexible hours and teleworking are the best valued with scores of 7.9 and 7.3, respectively, on a scale of 1 to 10. The use of permits and vacations is next with 6.7 points and after it, the next best valued measures are variable remuneration and irregular hours or bags of hours, with 6.6 points each. Instead, ERTE -Surely the most used internal flexibility measure in 2020 by Spanish companies- are rated with an average of 4.6 points.
Analyzing some of these measures, more than half of the companies have a flexible schedule, 23% have a schedule with margins for entry and exit; 18% have no modality in place and only 6% have absolute freedom of entry times and exit for its workers.
In 45% of companies flexible schedules They are enjoyed by more than 50% of working people, and in 35% of companies they are enjoyed by more than 75%.
Focusing on telecommuting, the issues that most concern companies are how to reconcile flexibility with digital disconnection or time stamp (8 out of 10 points), both of legal imperative, how to reconcile the monitoring of the productivity of workers with respect for their privacy (7.9 points) and that it does not necessarily lead to increased costs for the company (7, 8 points).
On the other hand, the measure of internal flexibility least valued by companies is the application of EFiles of Temporary Employment Regulation. In order to know why companies rate them so weakly, they have been asked to assess what measures should improve the current regulation of ERTE.
Thus, the companies consulted understand that ERTEs should reinforce the anti-fraud control systems that current regulations require, a statement that is scored 9 out of 10, and also reduce the administrative and bureaucratic burden that they entail (8 points) and also that they should be accompanied by financial support measures with public funds to companies in particularly vulnerable sectors or situations (8 points).
Other forms of flexibility
Another of the flexibility policies that seems to be on the rise within the business tissue They are the so-called forms of work or agile methodologies. In this regard, more than half of the companies consulted (54%) have not yet implemented these forms of work; 27% have a team dedicated to them; 19% have already implemented them, covering all areas of the organization, and 16% have already implemented them at least in the areas of Technology and Informatics.
If we go to the so-called external flexibility measures, direct temporary hiring is the best valued measure, with an average score of 5.8 points. The other options have very similar valuations: outsourcing of services (5.2 points), temporary hiring through ETT (5.1) and collaboration with freelancers (5 points).
«The pandemic of Covid has made us see that the degree of digitization of companies has been decisive in being able to react and adapt to a change as brutal as it is sudden for business. In that process, the equation between more technology, more flexibility and better responsiveness to extreme adversity has become apparent. In other words, it is flexibility, especially the flexibility provided by technology, that has allowed us to respond to the pandemic, "explains the director of the ICuatrecasas Institute of Legal Strategy in HR, Guillermo Tena.
«The new equation will be formulated in these terms: the greater flexibility a person shows, more capacity to adapt to change and, consequently, more security for the future you will have»Tena abounds.