Three anonymous paintings from the 17th century return to the Prado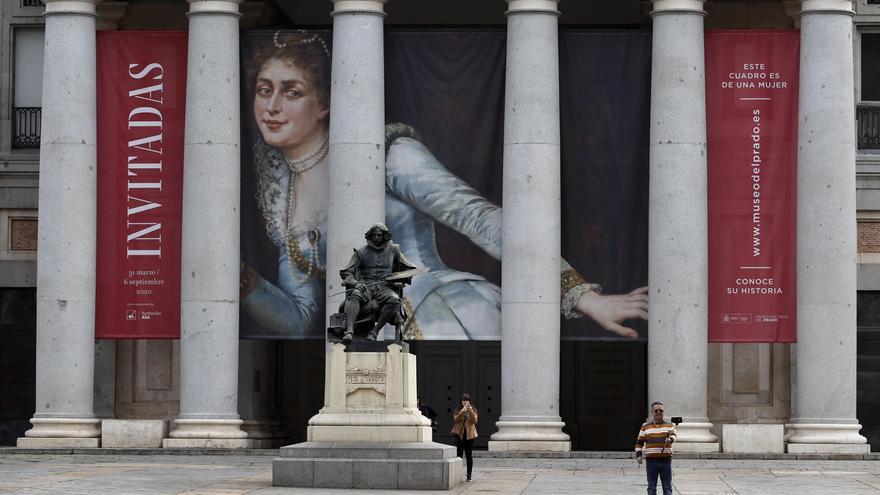 Three picture of the seventeenth century, three portraits by anonymous author, have returned home, the Prado Museum, after spending more than a hundred years in the Museo del Greco, in Toledo, where they were deposited when this institution was created in 1910.
The curator of the Museo del Greco Pilar Rubiales explained to Efe this Thursday that since the reopening of this Museum in 2011, and with the new exhibition speech, the three paintings were not on display but were found in warehouses, so it has been decided that they return to their place of origin.
One of the boxes is adequestrian portrait of Baltasar Carlos, which is inspired by another by Juan Bautista Martínez del Mazo, Velázquez's son-in-law; the others are a portrait of ladies and a portrait of three gentlemen and a page. "Guests leaving after more than one hundred years of stay. Ladies, gentlemen and a young Baltasar Carlos on horseback. It was a pleasure to welcome you, this will always be your home", has been the farewell that the Museo del Greco has done on its social networks .
Pilar Rubiales has commented that this return of the paintings to her "home", the Prado Museum, has aroused interest in social networks, and has specified that it is not a farewell, because they are in the Prado and because it may be a "see you soon".