Three accused of the death of two girls in a bouncy castle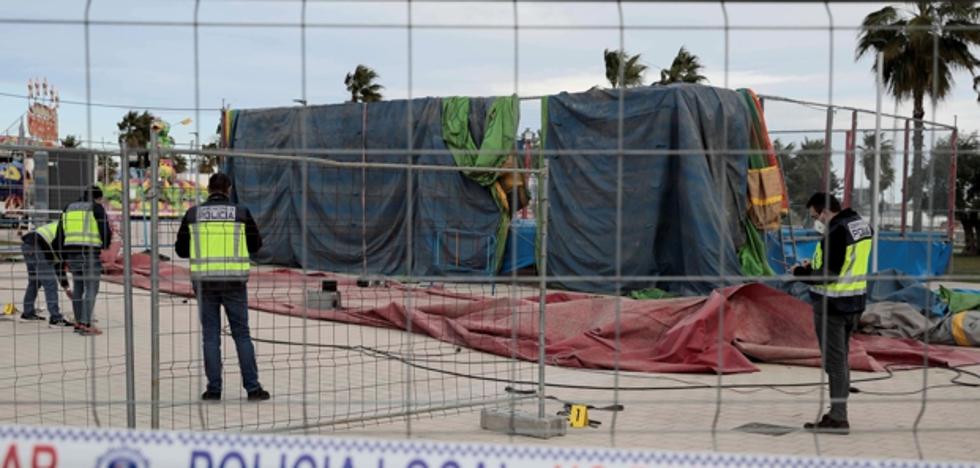 The judge summons those responsible for the attraction and the engineer who did not review it to testify for two crimes of reckless homicide and seven crimes of injury
Crucial advance in the investigation of the death of Vera and Cayetana, the two girls aged 4 and 8 who lost their lives last January when a bouncy castle installed at the Mislata fair was blown up. The head of the Court of First Instance and Instruction number 4 of the Valencian municipality has agreed to summon the owner and another person responsible for the attraction as investigated. Seven other minors were also injured in the accident. The judge also cites as a defendant the technical engineer who signed the certificates for the installation of that fairground attraction, despite the fact that he was never present.
As reported by the Superior Court of Justice in a statement, the magistrate has adopted this decision "in the framework of preliminary proceedings initially opened for two crimes of reckless homicide and reckless injury, without prejudice to further qualification."
The judge also calls the parents of the victims to testify, both of the deceased girls and of the other injured children, in order to make the corresponding offer of shares.
The court has also ordered the practice of other proceedings. One of them is to take statements as witnesses from various citizens who witnessed how a gust of wind lifted the bouncy castle and caused the children who played in it to be thrown away. In their appearance before the National Police, they already pointed out that one of the sides of the attraction was not properly attached. The magistrate will also question the police officers who have intervened in the investigation of the event.