Thousands of women demonstrate in the United States to defend the right to abortion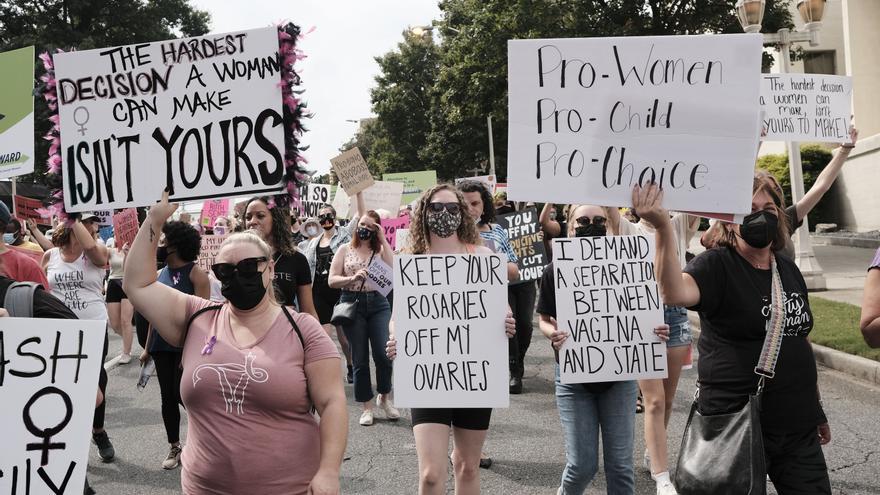 Thousands of women have demonstrated this Thursday in various cities of USA to defend the right to abortion, after a law in the state of Texas that prosecutes terminations of pregnancy after six weeks of gestation.
In total there have been more than 600 gears, in which the protesters have carried posters with slogans such as "My mind, my body, my decision", or "Legal abortion for health and life," according to the US network CNN.
One of these protests has occurred On the steps of the United States Supreme Court, in Washington DC, according to the NPR chain.
This is the fifth protest promoted by Women's March, a group of activists who during the presidency of Donald trump organized annual marches to defend, among other things, women's reproductive rights.
This Saturday's protest was largely motivated by the anti-abortion law that went into effect in Texas last September. This law prohibits interruptions of pregnancy after six weeks of gestation, when many women still do not know that they are pregnant, with no exceptions for rape or cases of incest.
The United States Department of Justice considers that the new law poses "an open threat to the rule of law", thesis with which he aspires to challenge the reform in court. Joe Biden's government attorney, Brian Netter, requested a moratorium on the application of the law at a Texas hearing on Friday.