Thousands of swallows killed after taking refuge from the cold in cities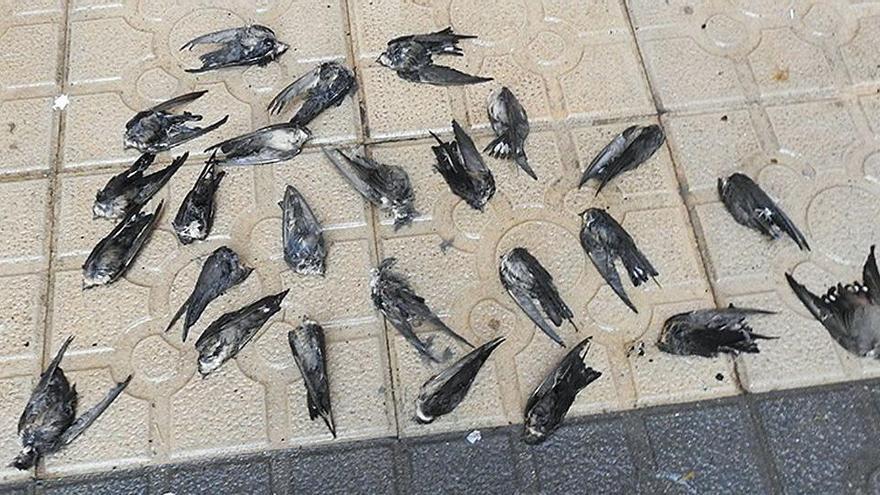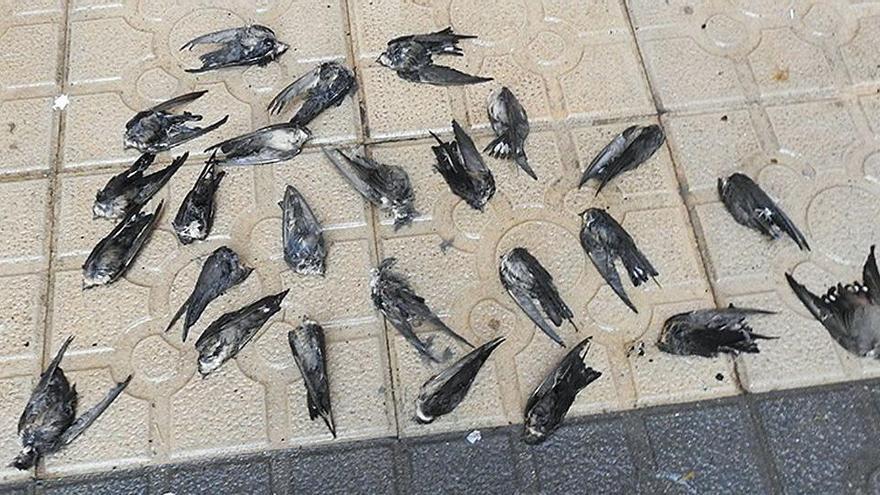 Mortality has been even more striking as in many cases the dead birds grouped in piles of several dozen copies. "Making a kind of pineapple is a strategy that this species uses in cases of extreme cold to maintain body heat, but in extreme conditions it has not worked for them," explains Raül Aymí, from the ICO.
Very rare in urban areas
During the rest of the year, the rocker plane inhabits rocky mountain areas, and is very rare in urban areas. For example, the only two known cases of nesting in Barcelona have occurred in the last two springs at the Camp Nou and the Sagrada Família. "In recent years there is a slight increase in those that have adapted to the city, taking advantage of the milder climate", Aynmí points out. But the bulk of the population in winter makes a small migration in height, leaving the Pyrenees and the Pre-Pyrenees and concentrating from October to May in low-lying and urban areas of the coast. Normally this is enough to free them from the rigors of winter , but this year it has not been like that.
This little brown swallow gives up Africa to live on the edge of the European winter. "It is a sensitive species, it can withstand several days of cold, but this year the conditions of cold, low temperature, rainfall and lack of food have been extreme and sustained for several days, "says the ornithologist. The first data, still preliminary, point to malnutrition, with the birds collected weighing 35% lower than normal.
Among bird lovers many follow the recommendation of install seed feeders on balconies and gardens to provide a nutritional supplement for birds that have difficulty finding food during winter. Even for insectivorous species, such as the robin, in specialized stores, such as Oryx, bars composed of dried insects and sugars are sold. However, it is impossible to find alternatives (for the animal itself and for those who want to feed them) in birds such as the rocker plane, which they base their diet on catching insects on the fly. This has been experienced, for example, by Alex R. Fischer, author of a video posted on Twitter by the ICO in which he offers a crustacean to feed turtles to a rocker plane in flight, which after approaching the prey ends up refusing to capture. It is a lot that the bird, surely hungry, approached your hand.
Permanent resident
"Here we cannot do anything, the only thing, as a last option if someone is on the street with a specimen still alive, is put it in a shoe box near a heat source and alert rural officers to be picked up. When they are in very difficult conditions they can no longer even eat, they need serum and very special care ", Aymí explains.