"Those were the days": a poem about second chances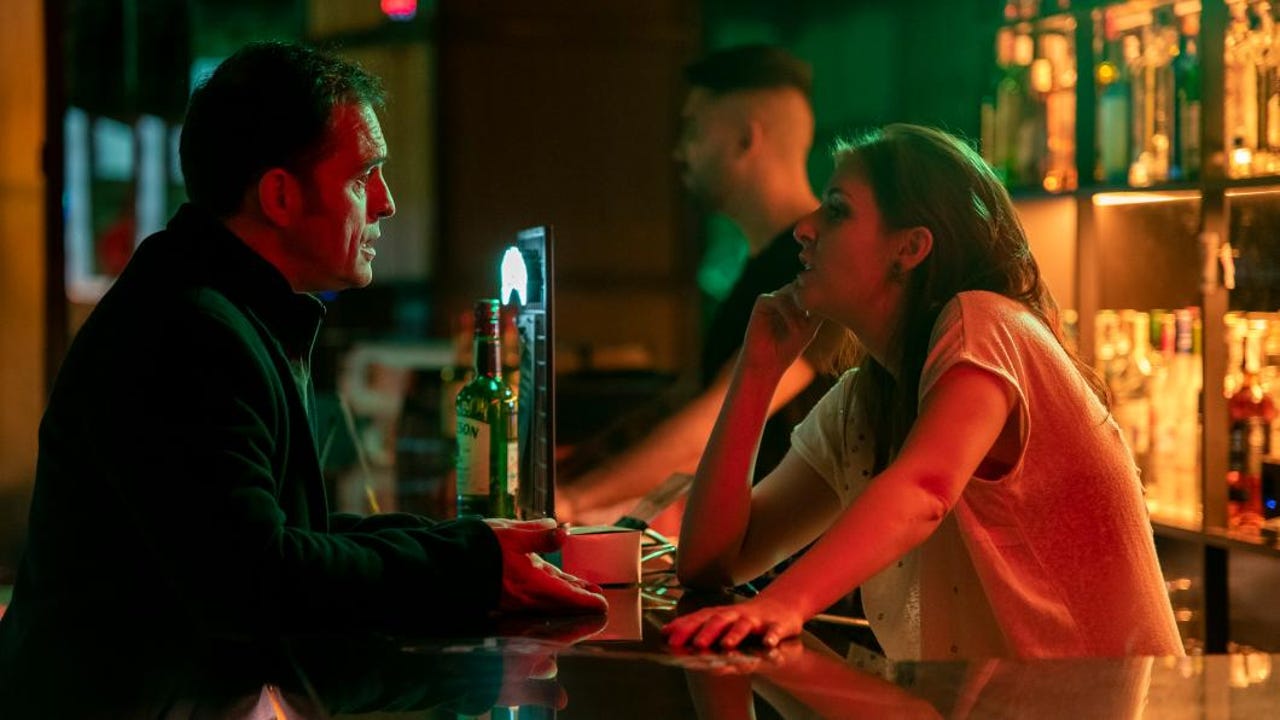 A fairly successful director accepts the invitation of the Seville Film Festival to, in some way, be a prophet in his land. There he returns with his new film, just premiered in Venice with international applause, but there he also meets a close collaborator - also an old love - who will make him rethink the extent to which he is satisfied with his life and work. That midlife crisis, without drama or exotic gestures, is what shapes "Those were the days"director's fiction feature debut Bernabe Bulnes and one of the most interesting films that have been seen these days at the Huelva Ibero-American Film Festival.
"There is a moment when doubts arise, of course, but luckily Manuel H. Martín, the director of the Huelva Festival, welcomed us quickly. Then, we got back in touch with Seville and the film can be seen there too, but For a moment we had in mind that our film was going to become something historical", explains a smiling Bulnes to LA RAZÓN, surrounded by his cast, and about the almost archaeological condition of his film, filmed during the Seville Festival in November 2022the last before the change of Government in the local council and, consequently, the last to be carried out in the way to which the capital of Seville was accustomed.
Meeting cinema
Starring Gregor Acuña-Pohl y Adela Castanoin addition to having the special collaboration of Silvia Acosta, "It was the days" explores the mechanisms of "mumblecore" from metafiction". That is, conversations that flow like a river across the screen and in which the trivial is interspersed with the transcendental, undressing the characters in a theatrical way without forgetting the staging. "In a way, the director whom we see in the movie He is a mix between Barnabas and me, someone very thoughtful. and very open to discussing even himself. Of course, we have worked with more common references, for example Jonás Trueba, but it is truly an amalgamation of personalities that ends up giving it shape," explains Acuña-Pohl.
[[QUOTE:BLOCK|||
Los Álvarez Quintero, según Alfonso Sánchez
Como una más que correcta película inaugural de la 49ª. Edición del Festival de Huelva, el director y cómico Alfonso Sánchez ("El mundo es suyo") presentó "Sembrando sueños". A través de varias entrevistas con personajes ilustres, como Arturo Pérez-Reverte, José Mota, Santiago Segura o incluso Alfonso Guerra, el cineasta reconstruye la obra y legado de los hermanos Álvarez Quintero. Durante décadas parias de la dramaturgia en nuestro país, por estar asociados a lo popular y a la construcción de un imaginario andaluz un tanto injusta, Sánchez los reivindica como escritores de masas, piezas clave en el desarrollo del uso y costumbre en el teatro español y pioneros de tantos y tantos manierismos explotados hoy en día.
]]
And so, between preparations for his new project, the presentation of the last one at the festival and the overwhelming memories that have more to do "with affection than with love", as the director explained at a press conference, "It was the days" is understood as a solid and adult proposala type of film that, unfortunately, is harder to find on Spanish screens every day.
Framed in the Andalusian Talent section, the film is also a vehicle for Castaño to shine, perhaps the soul of the film: "The Soul of the movie has a lot of me. In fact, the brewery where he works is the one I was also working at. There is a very nice mix between character and actress in which I feel very comfortable," confessed the actress at the exit of the first screening of the film with the public, a success based on the reactions in the capital of Huelva.