This year the Treasury will ask the market for up to 300,000 million euros | Markets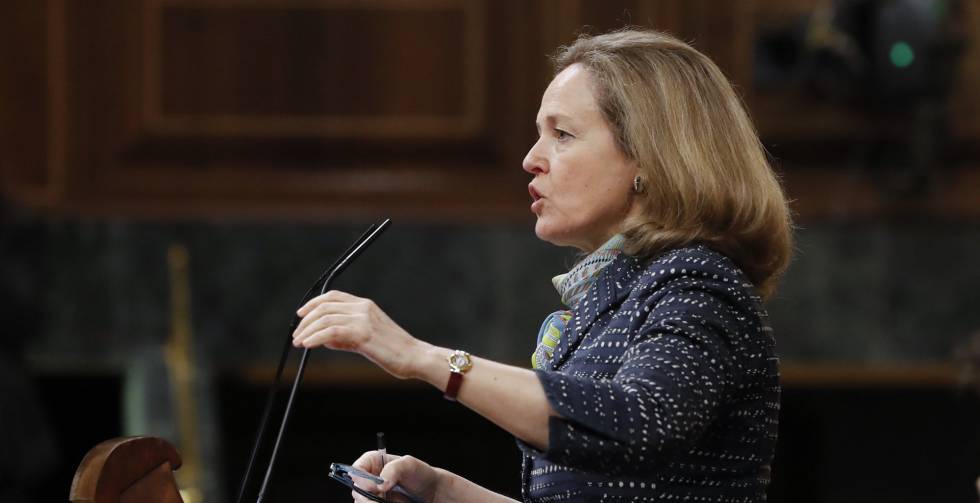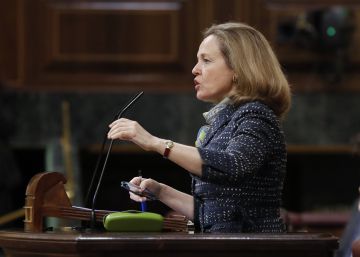 The Treasury has not yet announced the revision of its financing strategy for 2020, after the outbreak of the coronavirus pandemic and its devastating economic impact have blown up the forecasts launched at the beginning of the year. However, the estimates of the GDP drop of 9.2% this year and of the increase in the public deficit to 10.3% announced by the Government will significantly increase financing needs, given that the Treasury will have to issue at least 80,000 million euros more debt than expected. In short, a total volume of emissions that will be around 280,000 million euros, according to the estimates made by companies such as UBS, Scope, Afi or BBVA, still subject to the economy not deteriorating further.
At S&P they even foresee that the debt issuance will expand by at least 125,000 million euros, with which the total number of issues would greatly exceed 300,000 million euros this year, compared to 193,000 the previous year, according to Frank Gill, director of the agency's sovereign rating.
The Treasury announced in January a forecast of gross debt issuance of 196,504 million euros and, discounting the effect of maturities, an increase in public debt in net terms of 32,500 million euros. But with a public deficit that will exceed at least 8 points than expected, the issuance of debt necessary to cover this gap will expand by nearly 120,000 million euros, according to UBS.
Possible deterioration
In the rating agency Scope they point out that "the estimate of about 260,000 to 270,000 million euros of gross emission in 2020 is a good reference for now, but it is still subject to worsening risks, especially depending on the economic recovery during the second part 2020 ". The agency explains that these calculations correspond to an increase in the deficit from 2.5% to 9.5%, with a collapse of real GDP in the year of 10%. "There are still many uncertainties, but it will be necessary to issue at least between 70,000 and 80,000 million more debt," adds Rafael Amor, from Afi.
A much tougher scenario is handled by Julio Alcántara, former CEO of BME Renta Fija, who predicts additional financing needs this year of 180,000 million euros if the most adverse scenario pointed out by Airef is met, of slow de-escalation, outbreak of the virus in autumn and much more gradual recovery. In short, a deficit that would skyrocket to 13.8% this year, with debt at 122% of GDP.
For now, the Treasury has already done almost half of the task. So far this year, it has already issued 133,848 million euros, which represents almost half of the total issue that might be necessary in principle. In the last two months, it has made an extra effort with two syndicated issues in which it has raised 25,000 million euros, at the same time that it has considerably increased the auction placement volumes. "The demand for each issue and auction remains very high and the costs of outstanding debt are at 2.04%, a record low," they explain from the Treasury.
But the market environment is increasingly challenging. A true avalanche of paper is expected this year, given the financing needs shared by all countries due to the crisis. ECB President Christine Lagarde said last Friday that additional debt issuance in the euro zone may this year be between 1 trillion and 1.5 trillion euros. An emergency that the ECB has prepared for with its debt purchase program and that is going to be crucial for Spain.
Convenient market access
At UBS they calculate that the ECB can buy Spanish debt for 120 billion euros this year, according to all the announced acquisition programs. "The ECB will absorb at least all the net debt issuance of the Spanish Treasury. He does not attend auctions but banks and investment funds sell it to him the next day ", explains Roberto Ruiz-Scholtes, strategist at UBS Private Banking in Spain.
"The ECB can buy around 95 billion euros of Spain's additional debt this year – more than the 70 billion to 80 billion euros that it is likely to need." It gives a good indication of the importance of the ECB's programs and why we are not really concerned about financing the deficit this year, "they add in Scope.
In addition, the average cost of debt will fall again in 2020, as pointed out by S&P, since new issues have been made this year at an average marginal rate of 0.3%, compared to 2% of outstanding debt. "We don't expect funding difficulties this year," says Frank Gill.