This was the reappearance of Ana Rosa Quintana on the set of 'It's eight o'clock' to sponsor its premiere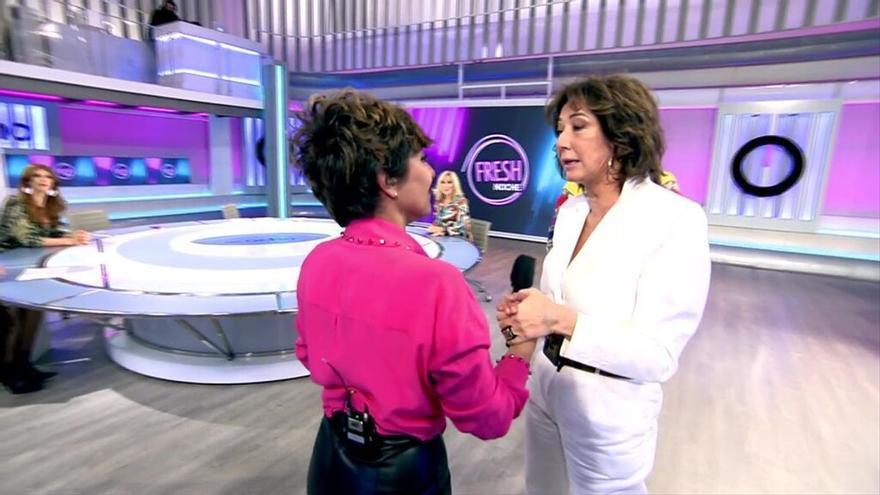 'It's already eight' At its premiere, it had several guests and also a visit that surprised a lot. Sonsoles Ónega: Ana Rosa Quintana She reappeared on screen two weeks after announcing her departure for the breast cancer treatment she has been diagnosed with.
In fact, Ónega had started the space by dedicating the premiere to her partner and boss, since Ana Rosa is the president of Unicorn Content, the producer responsible for the program. "Today I miss your hug, like the one you gave me when we started. It's already noon. The program today is for you, "Sonsoles began by saying.
What was not expected is that in the middle of the broadcast, Miguel Ángel Nicolás was going to take him to where the 'godmother' was, who did not quite enter the set: "Good luck to you, it will be a success. You are wonderful and you will do very well"said the journalist while Ónega could not suppress the emotion.
This was the premiere
During its hour and little duration, 'It's already eight' dealt with such a number of issues that the presenter was overwhelmed. In addition to Ana Rosa's visit, the space featured an interview with Omar Montes, who also starred in an impromptu boxing match against Cristian Morales, two-time super lightweight champion of Spain. Upon returning to the set, Sonsoles Ónega acknowledged: "Good grief, what a bustle of a program"
Later the program also attended a video call with Alexia Rivas and various current affairs, such as an interview with Arón Piper and Blanca Suárez from Fotogramas de plata. There was also time for Rosa Benito's reunion with Gloria Camila, which debuted as a collaborator. As if that weren't enough, when nine at night had already passed, the space had an events table to which they joined Vanesa lozano and Patricia alcaraz.