This was the musical performances at the Superbowl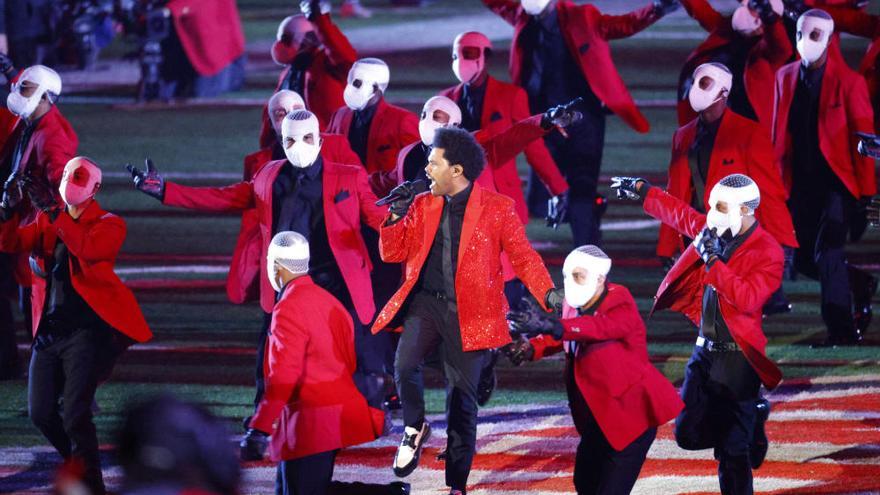 The singer HER stood in the center of the playing field at Raymond James Stadium and performed "America The Beautiful", as part of the events leading up to the Superbowl of American Football (NFL), which takes place in Tampa (Florida) .
The 23-year-old singer wowed 22,000 fans present in the stands of the field with his rendition of "America the Beautiful." Wearing bright denim jeans and a matching light blue jacket, the singer impressed with a stellar voice and a well-executed guitar solo. Even some fans and musicians were moved to tears as HER played high notes and guitar for a unique version of the classic song.
Ahead of HER's performance, US President Joe Biden and First Lady Jill Biden shared a message of support for the country's front-line workers, health workers, who have fought the coronavirus pandemic, 7,500 of whom they were in the stands at the invitation of the NFL. For its part, the interpretation of the national anthem corresponded to Jazmine Sullivan and Eric Church.
The African-American poet Amanda Gorman, who stood out at Biden's inauguration for her reading of his poem 'The Hill We Climb', recorded a video broadcast before the final with the reading of another text from his creation, 'Captains' Choir. "Today we honor our three captains, for their actions and impact in times of uncertainty and need. They have taken leadership, exceeding all expectations and problems, building for their communities and neighbors, as leaders, health workers and educators," says the poem.
In the final pre-show, singer Miley Cyrus also performed, who performed songs like 'Party in the USA', 'High' and a cover of 'Heart of Glass' by Blondie. He also dedicated the theme 'The Climb' to all health workers for their work during the pandemic.
For its part, the performance of 'The Weekend' at the Super Bowl final break turned into a major disappointment, with fierce criticism on social media of what many considered a dispassionate and lacking emotion 'show'.
The Canadian singer opened the stadium show with his songs 'Starboy' and 'The Hills', to later give way to 'Can't Feel My Face' with a set of yellow lights that did not convince the fans.
'I Feel It Coming', a duet with Daft Punk, became the next song. 'Save Your Tears' and the long-awaited 'Blinding Lights', his best known song, closed the concert.