This was the fast-paced and unexpected end of 'The island of temptations'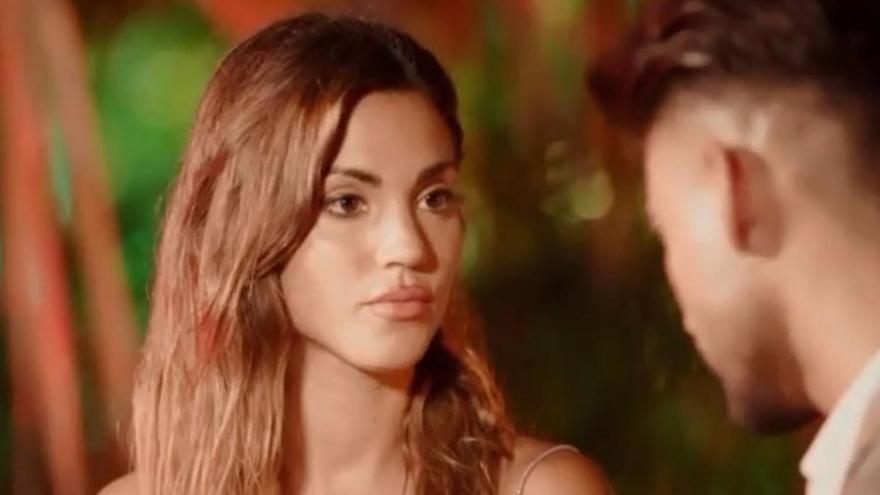 "The island of temptations" has undoubtedly become one of the revelations of the season and one of the star programs for Mediaset, which once again has taken the reality concept to the extreme and, in the second edition of this contest – in which loyalty is tested by bombs – it has broken all audience records. However, and as the saying goes, "the good if brief twice good", and only three weeks has lasted this show that last night lived its hectic, exciting and unexpected final bonfire.
And it is that, fulfilling the worst omens, only one of the five couples – in addition to Inma and Ángel, who decided to leave the reality show together just a week after the start of the adventure – has emerged "unscathed" from his time on reality, which leaves us with a final balance of four ruptures and three new relationships that emerged these weeks in the Dominican Republic.
In the first place, and after a tense confrontational bonfire in which Melyssa told Tom Brusse of everything but "pretty" and gave him back an engagement ring that no longer meant anything to her after the Belgian's betrayal with Sandra, the former viceverse the night began announcing his decision. And this could not be more surprising, since when we all thought that he would leave the contest with his temptress, with which the thing seemed to go smoothly, has decided to leave reality alone. To the frustration and disappointment of his lover, Tom confessed that "I need to think and know what I really want and what my heart tells me. I can't leave an eight-month relationship to go with someone I've met here. "
Next, it was Melodie, after much hesitation, who decided to break off her relationship with Christian after nine years of relationship. Although the young man confessed that "I have realized that I love you" and asked him not to leave him because "you are going to blow me up", the attractive waitress had the decision made. Hurt, she confessed that "I have focused so much on him that I forgot about myself, and was not aware of the shitty life I had. You love me in a way that I do not want. I've been in a relationship for years that has only tormented me ". Thus, although Christian asked him to reconsider and announced that he wanted to ask for marriage, the one from Elche has remained firm and has decided to leave the island single but with the intention of meeting Beltrán, tempting with him she has had a lot of feeling and what has done to her open her eyes to break up with her boyfriend, with whom she has melted into a romantic kiss that has left us speechless.
Marta Peñate and Lester were the "chronicle of an announced break" and their final exchange of reproaches after eleven years of relationship, has not surprised anyone. The ex-great sister has admitted that she was unfaithful with Dani to cross a line and never come back, and that she wish she hadn't "loved her so much but I would have loved her better. "Hurt, Lester assured that" I don't know her after eleven years. You have destroyed me and I did not expect it. You are ridiculous and you lost me. If what you wanted was to end this relationship, you have achieved it. "Even so, and although he may seem affected, the young man has not wasted time and has enjoyed a great time with one of the temptresses, Patri, with whom he has decided to leave the reality show: "I wouldn't have gotten into bed with anyone if I hadn't seen you. I didn't do it out of revenge. But I liked Patri more. I really like her, I love her. I need to show the world that what I've felt is true." Marta, for her part, has left the contest alone because she needs to heal "her soul" and to know herself.
Alessandro Livi and Patricia Guimerans, who entered reality after the abandonment of Inma and Ángel, have successfully overcome the temptation and they have left the island more in love with what they arrived, taking a step forward in your relationship and deciding that it is time to move in together.
Finally, another relationship that has ended in the final bonfire of the worst possible way, that of Mayka and Pablo. And it is that the Murcian, very hurt by the infidelity of the explosive blonde with Óscar, decided to burn Rosito – the teddy bear that symbolized his love – before reproaching his girlfriend for the last three years that "at The first clown to give you your ears, you got into bed with him. You're an infidel. I wish you all the luck in the world because with that guy you're going to need it. I've unmasked you, you're a fake, and I'm leaving with my head held high. "
Mayka, for her part, more affected by the fact that Rosito has ended up at the stake than by the end of her relationship with Pablo, has left the reality show with Óscar, reproaching his ex who "has made me happier than you in three years" and confessing that "I need to meet Oscar outside. If I'm wrong, I'm wrong", that Andrea's ex has responded with "I love you. This is the beginning of a story that I don't want to end."