"This tour is going to surprise because I do things that I have never done before"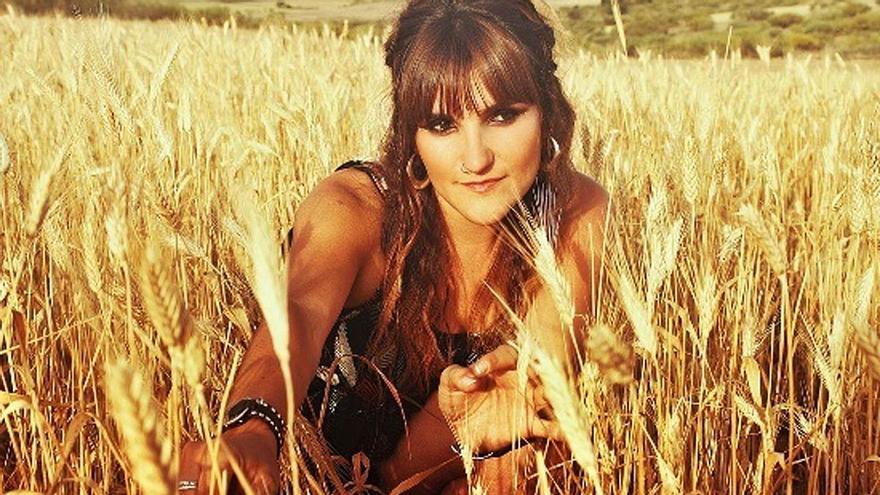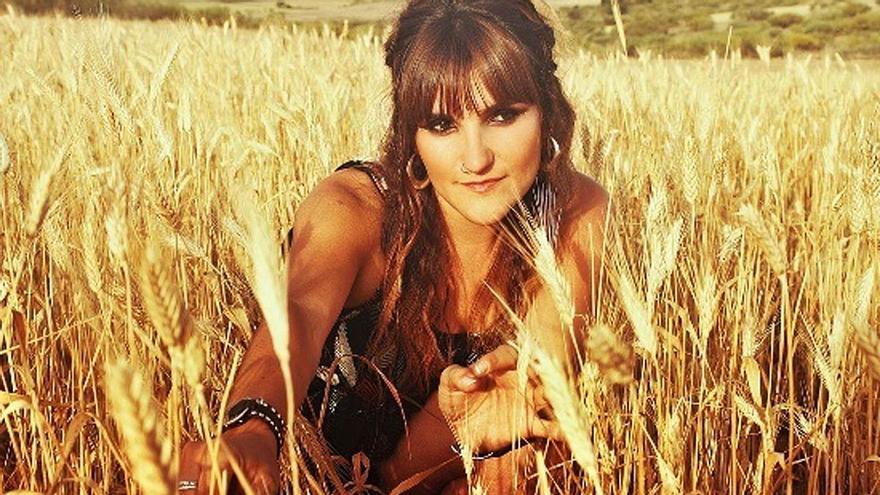 After starting last Friday his "gmost desired anger" on Malaga, the second stop of the new Rozalén tour will be Cordova. The singer returns to the stage with 'The tree and the forest', her fourth studio album, which she was eager to take to live through a show that, she acknowledges, is the "most difficult" she has ever performed and in which she does "things that I have never done," says the singer. . In this concert, in addition to the songs on the new album, there will be no lack of un review of emblematic songs for her and her followers like The Violet Door or Sunflowers, in a montage that, she assures, "will surprise"." We have never prepared something with such enthusiasm, "he says. A joy that follows that of February, when he obtained the Goya for Best Original Song for 'No', or for having been the voice of the last season of the series' Cuéntame, 'two milestones that now join a tour that will take her to numerous cities, with dates already closed until December.
He will arrive in Córdoba next Friday with his "most desired tour". Who do you think has missed whom more, the artists the public or vice versa?
I don't know, I've really missed getting on stage, but also going to concerts. I think it is something similar. In my case, my hobby has become my profession. I am a great consumer of theater, cinema and music, because I find it very therapeutic. I'm looking forward to going to a festival as a spectator.
He is a very positive person. Has it taken a toll on you this year? How have you handled it?
It has not been easy at all, we have experienced very painful things and I think it will leave us all a little touch. If only because of how hard it is to have who you love away without being able to go see him. I am also hypersensitive.
What does it feel like when a record is released and you can't present it and make it known?
The word is impotence. I make the songs for myself, because I like to create them and I release a lot of things on them, but the best thing is the wonder of sharing them, the live show, and even more this album, which is very on the stage. It has a lot of rhythm, it is super danceable. I think it is the most difficult tour we have ever done, both vocally and physically and musically. And not being able to carry it out, not being able to tell the stories of each song, is very frustrating.
Still, this album has sold very well. Do we need music more than ever?
I don't know about the others, but music has been with me all this time. During the confinement I went back to listening to records that I hadn't heard since I was a teenager. I believe that music, television series and books have saved us. It had been a long time since I read that much.
They have had a lot of time to think about the tour. What awaits your followers? How is the show?
It is the tour that we have prepared and thought the best of all the ones we have done. I do things that I have never done, both on a vocal and dance level, I think people are going to be surprised. Bea (the sign interpreter who always accompanies her in her performances) and I have rehearsed a lot because it requires us to be very well connected to offer what we want.
What songs will not be missing in your concerts, besides the ones from the last album?
There are always themes that cannot be missed, although on this tour I have had to remove some. But I think I can never stop singing The Violet Door, Sunflowers, Justo or Vuelves. There are also others that we have adapted, new versions that I think people are going to like a lot. And there will also be some news.
Inside the bad, this year he has given him nothing less than a Goya for the song 'Que no', from the movie 'Rosa's wedding'. How did this project that united you with Candela Peña and Itciar Bollaín come about? They seem to be made for each other.
That to me is a compliment. I was on vacation when I received an email from Itciar telling me about the film, which he sent me. When I saw her, I knew I had to do the song. I remember that one person told me that I was to music what Candela was to cinema, and that is wonderful. And getting the Goya was something unexpected. I will not forget that I had to attend the telematic gala, and thankfully, because if it becomes in person, I will stumble and fall.
She has also been chosen to represent Castilla La Mancha in Fitur. How have you felt about this charge?
That is one of the things that has made me most excited in my life, not only because of the pride I feel towards my land, but also because I really enjoyed recording the spot. I discovered areas that I did not know, they treated me wonderfully everywhere and, in addition, I think that the song And I searched has a lot to do with all this. I am very happy and I hope they see me at the level of my land.
Another of your 2021 milestones is having been the voice of the series 'Cuéntame' this season with a new version of the Formula V. Was it difficult to make your own version of this song?
It was exciting, especially for my mother, who used to sing it to me when I was a child. And it is also one of the favorite series in my house, it is almost a religion. This season takes place in 1992, so the production is very 90s, and as it jumps to 2020, there is also a more modern part, where electronics comes in. There is a mixture of the two eras. I loved it, you never think that something like this is going to touch you.
'The tree and the forest' is a very varied album in terms of lyrics and rhythms, and also the one that looks more inside. For what is this?
I come from psychology and I think that you always have to do a search. In the previous album, I told not only things about me, but about my family, something very intimate. I started from the base, from the roots, and now it was my turn to face the mirror. I have put myself to the test, especially on the subject of the exhibition.
Nor does he forget his social commitment in songs like 'La línea', in which he talks about the drama of immigration. Do you think that artists have to get wet on these issues or do you do it because you feel it?
Since I was a child, I did not understand what the song says, who drew the lines of the maps, of the territories. It is a topic that, unfortunately, is always topical, and after visiting places where they have told me first-hand the drama of immigration, stories of people with their own names, I needed to tell it. I can't stand idly by at this. And the worst thing is that I'm afraid that song will always be current.
It seems that the role of women in music is becoming more relevant lately and there are more and more singer-songwriters and soloists. Are things beginning to change?
I think that many steps are being taken and there is more and more female representation on the posters in general, but, for example, it is still a minority at festivals. We are on the way, but much remains to be done. Now Spotify is making women musicians visible, because of the 20 or 30 best artists in the world there are only three women.
Given your success and the sweet moment you are living, what do you feel when you look back, when you were a young singer who played in the bars of Albacete?
I think a lot about who would have believed that I was going to experience certain things. All this seems to me a miracle, a gift. Yesterday a song came out that I have recorded with Reincidentes, a band that I have followed a lot. Who was going to tell me that one day I would sing with them or give voice to Cuéntame? It's dizzying, but, above all, I wonder what I have to do to offer things that people find useful, that excite them. It is a responsibility.
He has started his tour in Malaga and the next stop is Córdoba, where he has already passed. What memories do you have of this city?
For me, Andalusia is a very important land because it was, together with Albacete and Murcia, the first that opened the doors for me and I feel at home, they have always treated me very well. Córdoba is one of the most beautiful places on the planet. My first concert was at the Góngora Café, it is a wonderful city, and places are made by people.