"This 'show' cannot be allowed to harass women who abort"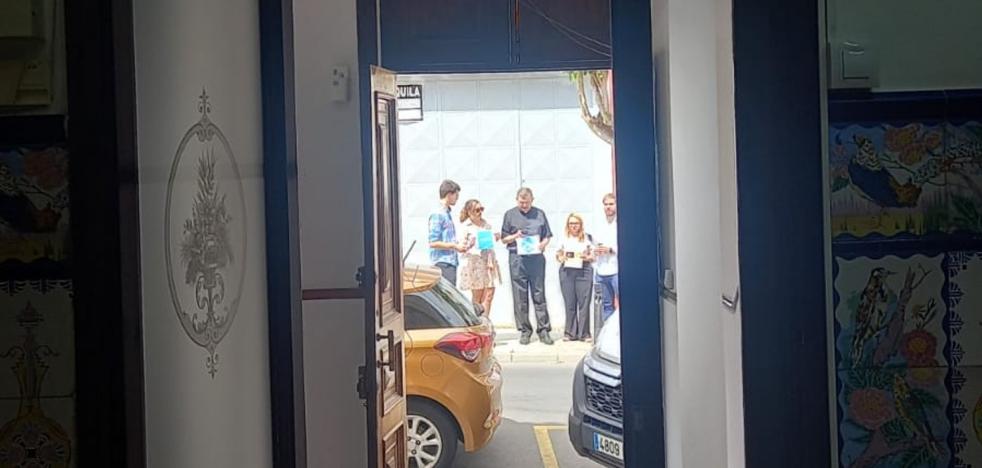 abortion
It had been more than ten years since an anti-abortion group had stationed itself in front of the Gara de Telde clinic to exert pressure, which is already a crime
It had been more than ten years since in front of the Gara de Telde clinic they had not bet
anti-abortion groups to harass women who decide to terminate their pregnancy. It happened this Monday and the facts were reported to a National Police station. A "coercion" based on prayers, chants and pamphlets against a right recognized by law.
"This type of show cannot be allowed to harass and morally blackmail women who come to have an abortion, which in itself is a very difficult decision," says Pilar Alemán, manager of the Telde private health center and signatory to the complaint against the 'pro-life' group.
"We believe that these people came from the Peninsula,
because they are organized groups. The truth is that we thought we would never see a scene like this again, with a priest and everything, this harassment is already a crime, it is illegal », he adds.
Last April 14
The reform of the Penal Code on abortion entered into force for which harassing women in front of the clinics where they go to have an abortion is a crime. The legislative measure was definitively approved in the Senate on April 6 with 204 votes in favor and 144 against, those of the PP and Vox.
Article 172 quater of the Criminal Code includes prison sentences of three months to one year or work for the benefit of the community of 31 to 80 days for those who harass a woman through "annoying, offensive, intimidating or coercive acts that undermine her freedom" .
And it contemplates the same punishment for those who harass "health workers in their professional practice or public function and the medical or managerial staff of the centers authorized to interrupt pregnancy with the aim of hindering the exercise of their profession or position."
The statement of reasons for the reform alludes to a report by the Association of Accredited Clinics for the interruption of pregnancy (ACAI), according to which 89% of the women they interviewed and who had exercised their right to abortion had felt harassed and 66% threatened. All with the aim of changing their decision.
"Patients already come in a delicate emotional situation due to the decision they have made,
abortion is already difficult enough for them to have to put up with this type of show», reiterates the manager of the Gara clinic, who affirms that anti-abortion groups always move in a «cyclical» way when there are legislative changes. And all in an international context where women's reproductive rights are subtracted, such as the recent ruling of the United States Supreme Court.
Most likely, Monday's complaint from the Gara clinic will come to nothing because the anti-abortion group could not be identified. "If they come back what we will do is
call the police directly so they can come and identify them so that the complaint can take its legal course», says Aleman. Because, he sums it up, "no one aborts for pleasure and it is a complex decision, and we cannot afford to find such groups in front of our doors."