"This medal was something I chased, dreamed of and visualized"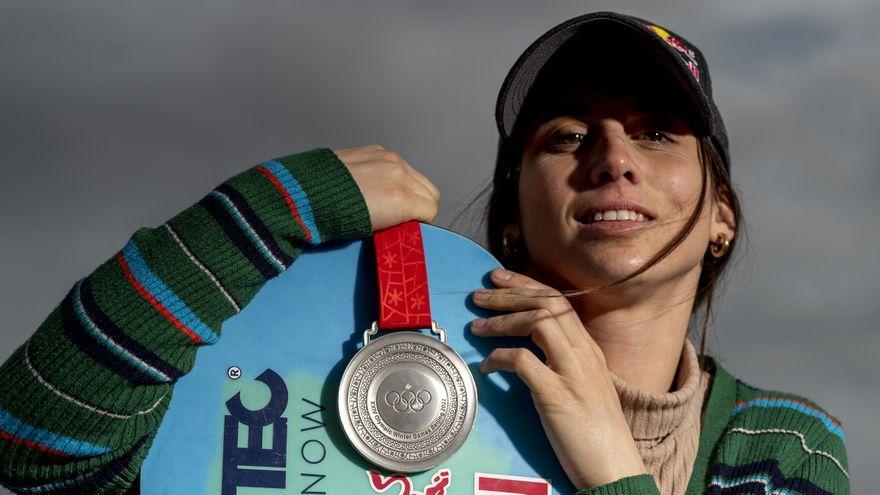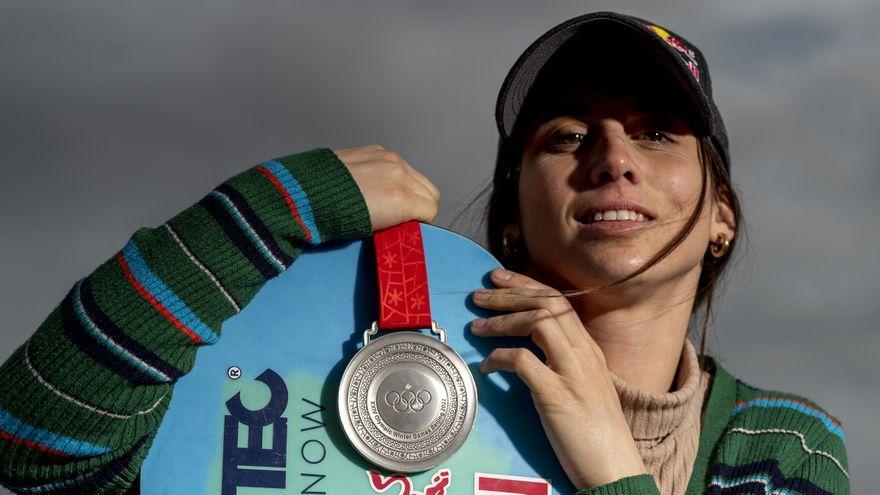 Are you already aware of winning a medal at the Beijing Winter Games?
I continue to celebrate because I have always been in favor of the fact that just as you have to digest the bad times, you have to enjoy the good ones. Therefore, nothing should be left uncelebrated. In addition, I am aware that I have achieved something very great. But, at the same time, I know that to get back to the top I will have to train again at one hundred percent.
Phew! When he medaled at the X Games he needed a few days off before competing again. But now it has been something very big that will last for many years. So now I have to breathe a little. But this medal was something I dreamed of, something I envisioned, and something I pursued.
If they asked me, what was I going to tell them? I have a chicken in the fridge and I'm going to eat it? That question could not be answered and it only served to cut the good vibes in an interview because it was already known that he was going for her. Voucher. I go for it. But was she going to win it? I have always had a super open mind. I have always shared what I thought. But the message of the viewer or the fan was not the same. I was never required to win a medal. I've never been told to bring her home.
So, the pressure, who put it on?
Well, myself. My pressure has always been the strongest and much more than what another person wants to impose on me. If I have an opportunity, I don't want to waste it, even if it's in the face of all the adversities in the world. I wanted the medal because I had the tools to get it and because of all the work I had done.
Were you very nervous the days before the competition?
The days before the trip, yes, but when you arrive in China, no longer. I spoke with my friends and at the same time competitors and they told me that they were super nervous. Well, it wasn't my case. I told myself if I don't achieve anything at least I'll enjoy the event and meet people. It's true that it was a bit shocking not being able to have my coach there who had tested positive for covid, but it didn't affect me negatively either.
Recall that second heat that propelled her to the medal.
I was not very happy with the judges' score in the first of the three heats of the final. The athletes saw that the judges were giving scores that were not fair and after my first performance I thought 'jolin, it's my turn, but I have two other rounds and I depend on them so I'm not going to put all my work into the board'. So in the second round, the crucial one, I focused on getting the most out of my tricks, the ones I do, the ones I do, the ones I like. So I looked for more height, clean tricks and they were appreciated a lot. During the exercise I only thought that it was there and nothing else, otherwise I would still fall. There was a point of improvisation. But I did the round I wanted. In the third one I tried to do a 1080, but I didn't get the necessary speed. And that was misleading because with the snow so cold and dry I didn't have that feeling. Then in the video I saw that he did have the right speed.
For those less experienced in the halfpipe, count what a 1.080 is.
A 1,080 is a trick of mine as I was one of the first women to do it. It is about giving three rotations in the air.
If he did the trick in the third round, would he have changed the metal from silver?
It would have been a very different third round because Chloe Kim (gold medalist) would have tried it later. She would have fallen anyway because she would have had to risk more. I am one of the few that she wins. But she is the best technically in my field.
Five Games, 16 years...
It represents a career doing what I am most passionate about. I am a woman who loves to compete, I never stagnate and try different things, changing routines and coaches. I approach snowboarding as a tool where I express what I feel.
Do you already have the 2026 Winter Games in Milan and Cortina d'Ampezzo in mind?
Not yet, but I know they will come. If I have come this far with this evolution, it is best to continue to Cortina. But now I want to enjoy the last tests of the season in March, where I will be able to try new tricks, with much softer snow and without fear of falling and missing the Games. Because in spring it is somewhat easier since winter conditions with much harder or icy snow are always worse and hence there is much more risk.
Have you already received offers from new sponsors?
Not yet. It is very soon, although good intentions. Now I must focus on the new opportunities that will come to me. But I already have some messages saying "Queralt, Queralt... this or that", but I'm still digesting this success in the Games.
Before the Games he explained that he lived from day to day. Will the situation change now?
Thanks to this medal I will be able to focus on the new Olympic cycle with greater peace of mind. May this medal serve so that the little ones can say 'Dad, Mom, I can achieve this'. May they pursue their dreams and follow my path, even if it has not been the most appropriate to achieve success. Let them see that dreams come true if they are pursued and hopefully they can have those facilities and installations that I have not been able to have.
Have you ever tried skiing?
No way. I only skied as a child. Never more. I'm not going to change the discipline of the halfpipe, the tricks in the halfpipe. But I do love the mountains and sliding with my board because it allows me to improve my discipline and not always be focused on the same thing because I think it helps me to evolve. But now there is so much specialization that you cannot do different modalities with the table.
Wouldn't it occur to you to go to the slopes this weekend?
Haha. In that she thought of going to the Pyrenees... going up to Andorra.