Updated:
Keep

Telefónica changes its corporate image after 23 years. It hadn't done it yet in the 21st century. And he does it with a nod to the past. A return to the origins. «Reflect where we come from and where we are going; assume yesterday and project tomorrow »in the words of
your re-elected president this friday, Jose Maria Alvarez-Pallete. "A new identity that reflects a new Telefónica, prepared for the next 100 years and that will be the banner that identifies us in this journey that we have already undertaken."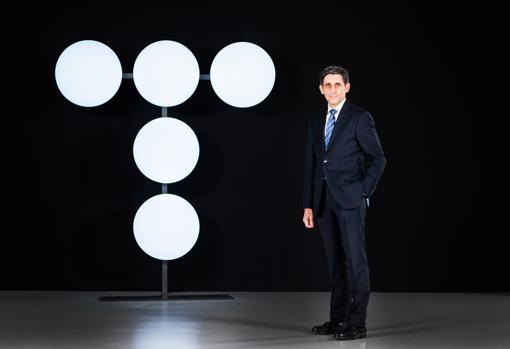 The last change in Telefónica's corporate image dates back to 1998. The year in which the Spanish telecommunications sector entered a new era with its liberalization. Then the reality of the company was very different, as was the Spanish society. At that time, telephony was practically the entirety of Telefónica's business, while cable internet took off in homes and the mobile phone took hold. Today, just 23 years later, the company's future commitment is through digitization and 5G, as the operator has pointed out this Friday. Very distant concepts back then.
In this way, this will be the fifth logo of Telephone in its 97 years of history. Since its birth in 1924, it had only made changes in 1984, 1993 and 1998.
"There is a time to let things happen and a time to make things happen. 35 years ago, Telefónica knew how to see the future and anticipated it with its action. We will do the same. There are only three years left until our centenary and we are going to make the most of it. We must leave the next generations a better company than the one we received"Added Álvarez-Pallete.