This is Viktor Vekselberg, Putin's friend who has the megayacht 'Tango' docked in Palma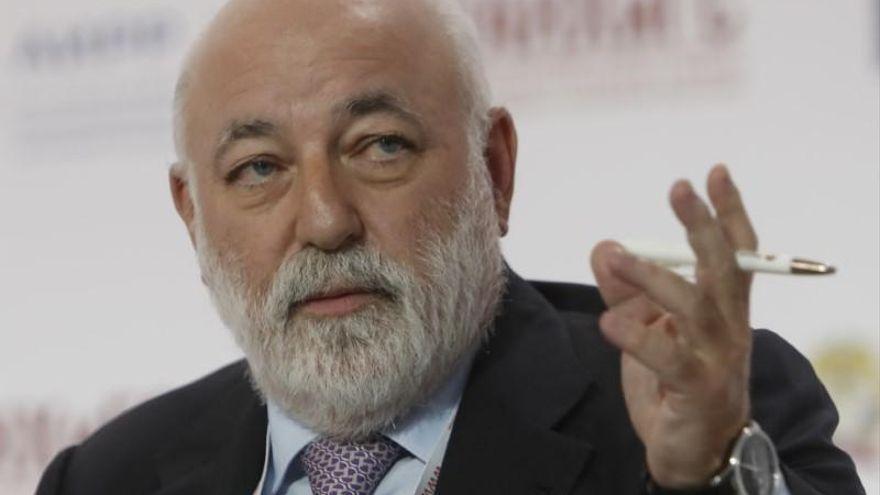 Victor Vekselberg it's a Russian billionaire born in Ukraine and friend of Putin what's wrong with it docked at Palm the mega yacht 'Tango'. He is one of the richest men in Russia, specifically the room. According to the magazine Forbes has a fortune of 9.3 billion and ranks 262 on the list of the world's richest people. owns the world's largest aluminum emporium, in addition to investing in the energy sector or telecommunications. He is president of the asset management company Renova Group and in 2018 he was sanctioned for USA for being one of the oligarchs close to Putin. His assets on US soil were seized. In 1996 he co-founded a large aluminum company that would eventually become United Company RUSAL, the world's largest aluminum company. He also invested in the TNK oil company, sold to Rosneft for 55 billion.
Vekselberg is also a great art collector. He became famous in 2004 after buying nine Fabergé eggs from the Forbes family for one hundred million, unique jewelry creations, originally designed for the Russian tsars and later created for a few aristocrats around the world.
This oligarch also chairs the Skolkovo innovation center, a high-tech business area in Moscow, a project known as the Russian Silicon Valley. This place is responsible for modernizing projects in five areas: nuclear, space, medical, computer and energy saving technologies.
According to US media reports, Vekselberg, who is also linked to businesses in Israel, could have been involved in the shady payments made by Michael Cohen, the lawyer for Trumpduring the 2016 election campaign to two women to silence alleged extramarital affairs. The lawyer held a meeting with the Russian oligarch in the Trump Tower in New York during the transition period between the administration of Barack Obama and that of the former Republican president.