This is 'Universo', the song with which Blas Cantó will represent Spain at the Eurovision Festival | TV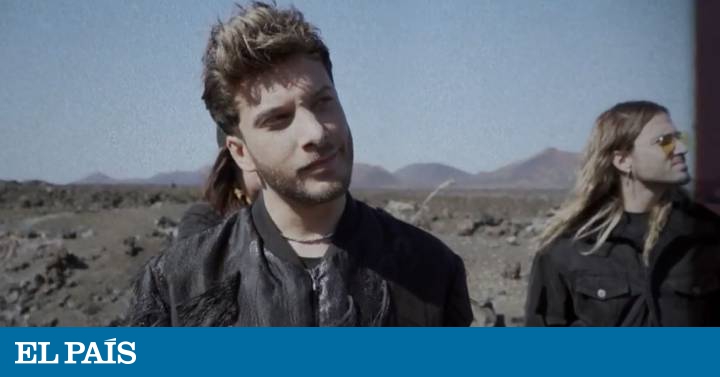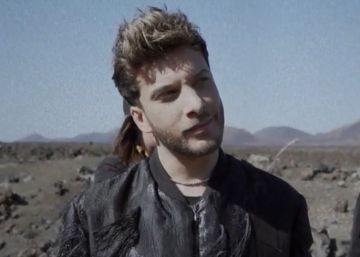 Blas Cantó has released this Thursday Universe, the song with which will represent Spain at the 2020 Eurovision Festival. The Murcian artist has also presented the video of the subject, of which until now we only knew the title, on the RTVE website. The video of the song, which will defend in Rotterdam next May, has been directed by Cristian Velasco and shot between Lanzarote and Tenerife.
The singer has composed the theme with other national and international authors, such as Dan Hammond, producer and musician who has collaborated with artists such as Carlos Sadness, The Noises and Sin Rumbo. Cantado highlighted last week that he has had "carte blanche" when working on this song, which has a "new and risky style" that, nevertheless, retains its "essence". The artist tells his own story through Universe, which has been chosen among 50 other proposals.
Cantado, 28, is dedicated to music since childhood and has a long relationship with Eurovision. In 2004 he presented himself to the Eurojunior contest, where he was a finalist. Between 2009 and 2016 he was part of the Auryn group, a boyband of five vocalists that in 2011 was presented to Destination: Eurovision. Then they were in second position. In 201, once the group disintegrated, the singer introduced himself to Your face is familiar to me (Antenna 3) and won. By then I had already prepared a first single, In your bed. In 2018 he published his first solo album, Complicated.
After the last fiascos at the festival, RTVE has again chosen to return to the direct designation system to select the Spanish representative. The intention is to bet on "an artist backed by a musical career," according to the public network. In recent years, RTVE has opted for different alternatives for the election. The last three occasions in which it has been carried out by direct designation were chosen Edurne (who finished 21st in 2015), The Dream of Morpheus (25th in 2013) and Pastora Soler (10th in 2012). But this has been one of the systems most used by the chain.
Spain participated for the first time in Eurovision in 1961, and already in 1963 it proved with the internal election of the representative: José Guardiola with the song Something prodigious. Then I would try a selection from musical competitions in theaters to, from 1977 to 1999, stay true to the direct designation. In those years, artists like Betty Missiego, Remedios Amaya, Paloma San Basilio, Nina, Azúcar Moreno and Sergio Dalma were among the Spanish representatives. Both Massiel, winner of the festival in 1968, and Salome, who tied for first place with the British, Dutch and French representatives in 1969, were chosen internally by the public network.