This is the price of electricity for hours today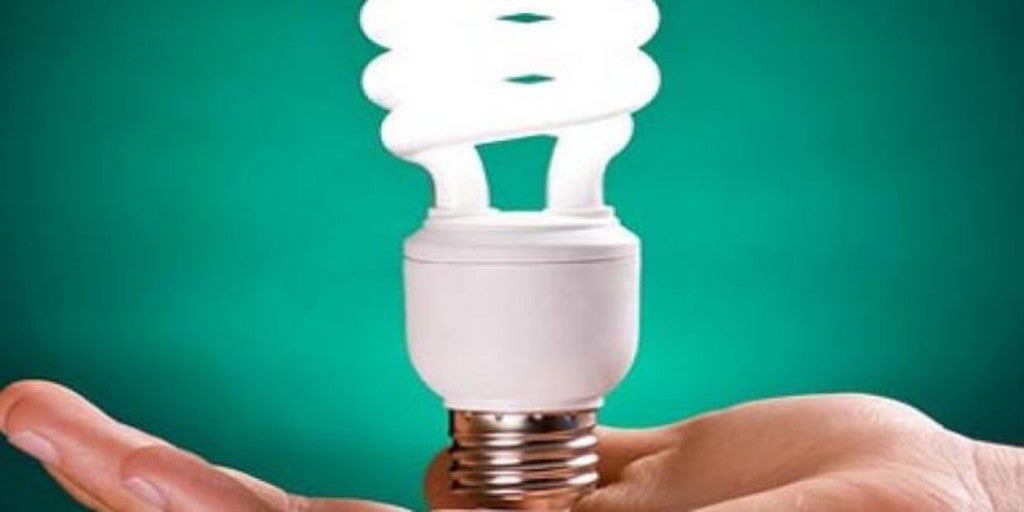 Madrid
Updated:
Keep

This Tuesday, average price of light in the wholesale market reaches its annual record and the second highest price in history, only below the 103.76 euros / MWh daily average price that marked the electricity on January 11, 2002, according to data from the Iberian Electricity Market Operator (OMIE).
For today an average de 101.82 euros / MWh, thus exceeding for the first time so far this year the barrier of 100 euros per MWh as a daily average. Thus, in the first 'peak' period, between the 10 am and 1 pm, the rates will range between 0.2522 and 0.2554 euros per kWh. While the second will take place, between the 18 and 22 hours, which will go from the 0.2515 to 0.2677 euros and between 9 p.m. and 10 p.m. the new maximum will be recorded: 0.2677 euros per kWh.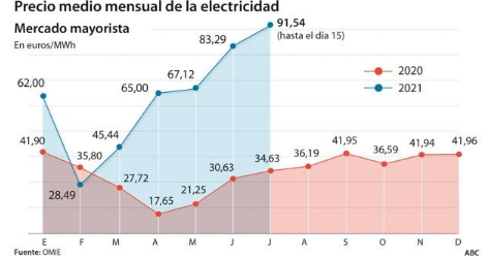 These average daily price levels, reached several times in July, exceed the almost 95 euros per MWh that were registered on January 8 in the middle of the storm Filomena.
The rise in electricity seems to have no limit, since in the first half of July all records in our country have been broken again, becoming more expensive by 34.6% compared to last year, according to data from Facua-Consumidores en Acción. In fact, the first 14 days in July have exceeded an average of 90 euros.
This rise responds to rising cost of international gas prices and CO2 emission rights. In addition, this is also joined by the high temperatures in a large part of the peninsula, which considerably increases the consumption of electricity due to the use of air conditioners.