This is the 'peace agreement' that Las Campos have reached to end their family war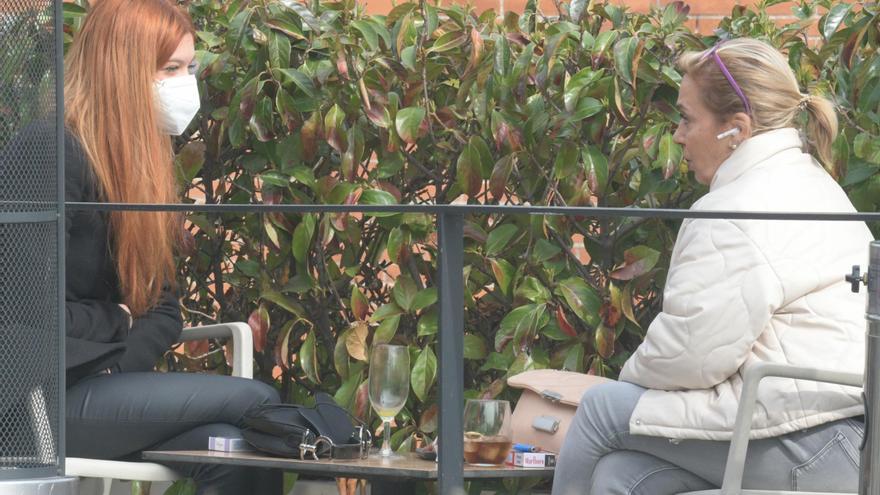 Peace has come to Clan Campos after a few months in which the media family has been on the brink of the abyss.
Carmen Borrego, Terelu Campos and Alejandra Rubio They seem to have put a full stop when it comes to their family quarrels and, according to Carmen herself, aunt and niece have had a new opportunity so that this 2022 is completely different from last year.
Some of the niceties that have been professed between Borrego and Rubio stand out "the girl of the curve", "the garage of Frankenstein" or "deranged", precious ones that have been dedicated for months in front of all of Spain and that have been the trigger of the total breakdown of the family.
A family that has decided to light the pipe of peace this Christmas for the good of the protagonists and of the matriarch of the clan, María Teresa Campos, who admits having had a bad time before the televised disputes.
However, Carmen Borrego has confessed in Save me How was the reconciliation with your niece and what are the premises of the agreement you have reached so that this situation does not happen again.
Silence on the sets
An emotional Carmen Borrego shared with her fellow program members that the reconciliation with her niece, Alejandra Rubio, was very natural and very little imposed. "On the 31st I had received a very conciliatory message from Alejandra and I answered it the same way. It was time to meet ", explained Terelu's sister to tell how the meeting happened.
"I have to say that I was very nervous because it has been a few months ... let's say weird ... but I cannot describe the degree of happiness of being reunited with my family "Carmen confessed.
After this confession, Carmen revealed what was the agreement they have reached so as not to make the same mistake again. "It can't be that things happen on a television set ultimately affect the family. And that we did talk about the three of us. We are going to try to prevent it from happening again, "he said.