This is the new Xiaomi that is already on sale in Spain: Get it on sale!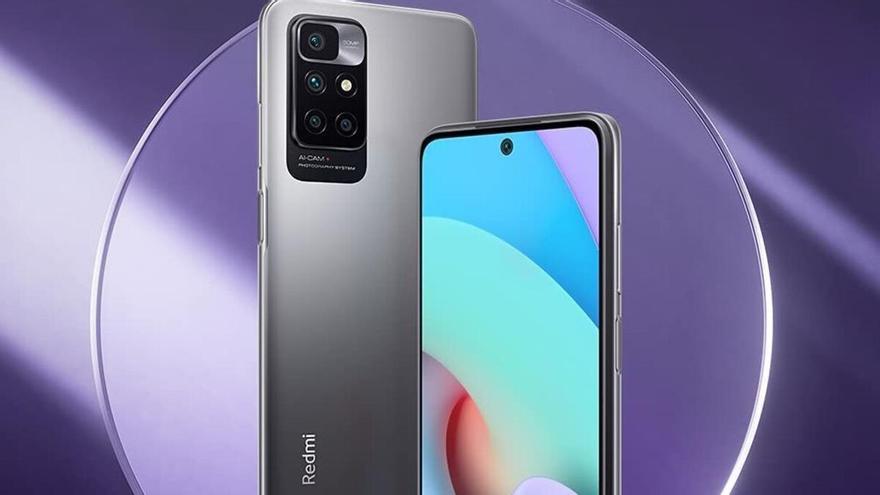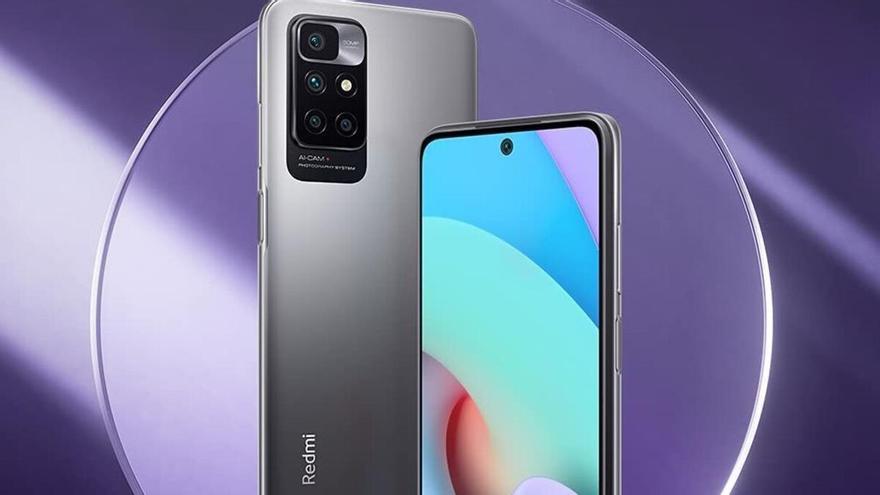 The new Redmi 10 is already available in Spain and, during the initial launch period, it is possible to obtain it at a price that will arouse interest.
Xiaomi once again expands its mobile catalog, although this time it does so with only a new device, the Redmi 10.
Although officially its price is 179 euros, at its premiere and for two days it will be in offer for 159 euros on Amazon.
As it is sold by Amazon Spain and costs more than 29 euros, the shipping is free For all users, in that case the order will be delivered in 3 working days.
If you are one of those who cannot wait, for the clients of Amazon prime Sending is the next day and completely free of charge.
Xiaomi Redmi 10
Power and quality
Although the Redmi they are cheaper than Redmi note, we are facing a telephone which is undoubtedly more than enough for almost any user, both for power as for battery and quality from screen.
And it is that this new terminal has improved its characteristics with the use of a rear camera with a lens of 50MP and a screen with 90 hertz (Hz) refresh.
The quad rear camera is accompanied by an ultra camera 8MP wide angle, 2MP macro, and 2MP depth sensor.
To this are added functions of Artificial Intelligence (AI), as well as a set of filters and panoramic selfies for large group photos.
Redmi 10 has a 6.5 inch screen with FHD + resolution and a refresh rate of 90Hz.
With the AdaptiveSync technology, automatically adjusts the refresh rate to the content. Another novelty is the 3.0 Reading Mode.
For their part, dual superlinear speakers They provide a higher volume and a wider range of sound that will immerse you in every moment, whether watching a movie or while playing games.
Know inside
Internally, the new terminal is equipped with a Octa-core MediaTek processor Helio G88, with a frequency of up to 2.0GHz.
The Qualcomm® Snapdragon ™ 678 technology It is designed to deliver reliable performance for dynamic entertainment experiences.
The increased CPU and GPU enhances gaming, photography, streaming, and much more. Experience everything at high speed with impressive connectivity!
As for the battery, it has 5,000 mAh, 18W fast charge and a 22.5W charger included.
In addition, you will waste less time waiting for the battery to charge since they only need 25 minutes to charge to 50%.
A lot of design
This will provide you with a long-lasting experience and allow you to remove the maximum match while using your phone.
If there are three concepts that define this terminal, they are: compact, lightweight and easy to hold. The frame makes the phone look even thinner than it is. Weighing less than 180g, carrying the phone is very comfortable.
The new design of the Arc side fingerprint sensor it is perfectly integrated into the body so that it is very comfortable to handle. Make quick unlocking a habit.
This smartphone is available on Amazon, for now, at two colors: gray and white. It has the system customization layer MIUI 12.5 of fabric.
We chose it because …
· Does Awesome photos with its 50 megapixel quad rear camera.
Provides a lasting experience thanks to its 5,000 mAh battery.
Arrives with a promotion: The 4GB / 64GB model will have a 20 euro discount for two days.
· Its wearing comfort due to its low weight and the side fingerprint reader.
On BuyBest.co.uk We carry out product comparisons and analysis to help you make the best purchase decision.
Our income comes from a commission from the seller whatever your purchase, which allows us to be truly independent