This is the new season of 'Elite': freshness, excesses and vice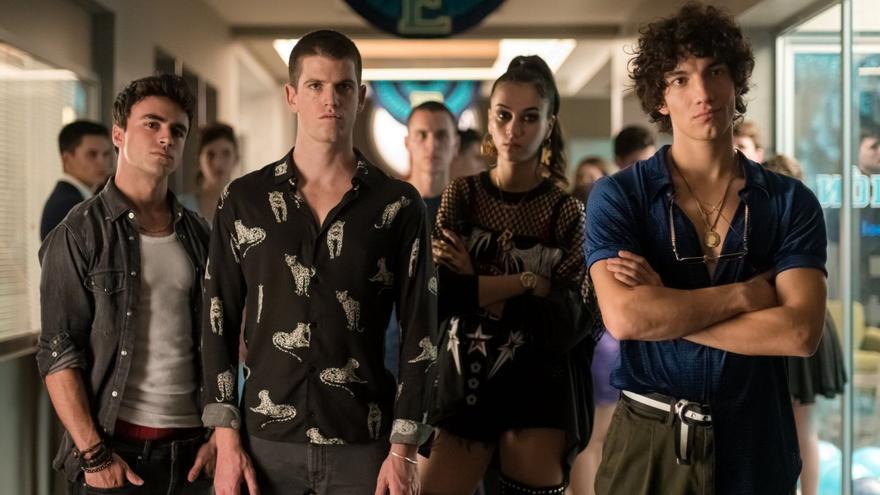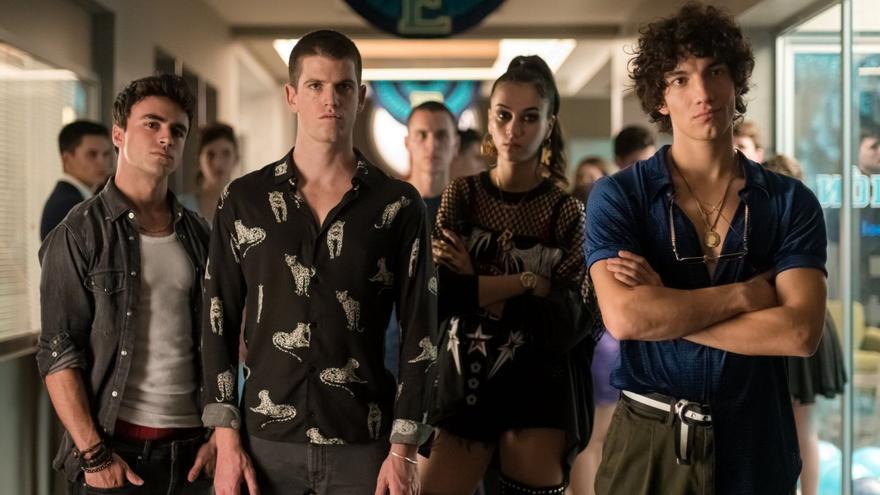 Excesses and vice are the ingredients used by the creators of 'Elite' so that viewers forget the departure of several of the best-known faces of the series and accept the new ones in 'Las Encinas'. Next Friday 18th Netflix premieres the fourth season of his saga and you will know if the fresh air continues to convince fans.
"A series with the same DNA but evolved awaits you. The new characters are going to bring a lot of strength, a lot of freshness, and we have tried to transmit that throughout the season, "writer Carlos Montero, one of its creators, tells Efe.
The irremediable nature of human growth caused that five of the protagonists of the Serie they will leave her after graduating last season (or for other reasons): Ester Exposito (Carla), Danna Paola (Lu), Jorge López (Valerio), Mina El Hammani (Nadia) and Álvaro Rico (Polo).
"In a series of adolescents, the protagonists are growing and they no longer fit in that universe. They have to pass at some point, you can make them repeat a couple of courses, but you cannot continue lengthening," explains Montero. In addition, some "no longer want to see themselves dressed in uniform, they are already a few years old and other projects arise."
To supplement its march and with the aim of giving continuity to the series, an explosive family formed by Benjamin has been chosen as the center of the plot, the new director of Las Encinas (played by actor Diego Martín), who arrives wanting to change the rules, and his three children, Ari, Mencía and Patrick.
The three teenagers, more capricious and excessive than anyoneThey will arrive with enough energy to sow the necessary conflict with the veterans. "Those who arrive are richer than our rich, they come with more strength, with a lot of presence, and they are very capricious and very selfish. They want everything and they want it now, and that seemed to us to give a lot of wealth and a lot of strength," he explains the writer of 'The disorder you leave'.
Philip, a member of the European aristocracy played by singer Pol Granch, will be another of the new arrivals to the series and will be part of the clashes that will lead, again, into a tragedy, with a victim and a person in charge whose identity remains to be discovered.
'Elite' He has also renewed his team, recalls Montero, and after the departure of one of the original creators, Diego Maradona, Jaime Vaca has arrived to give his particular "stamp". "He is like that, passionate and extreme, and the series begins to have his DNA a bit, it is inevitable," says Montero.
Fresh air and new faces
"It is an excessive, vicious season. The new characters come in and bring a fresh energy that was needed because I think we had been very down for many seasons", Tells Efe Georgina Amorós (Cayetana). In his opinion, and in that of the rest of the veteran actors of the series interviewed, it was "a necessary renewal for the series to continue to have juice."
"The fact of introducing new characters to the cast both at the time of filming and in the series itself has brought a freshness and an illusion that was also necessary," says Claudia Salas (Rebeca).
So though "companions have come out who are very successful in the series and are characters much loved by the public"Others remain, also highly appreciated, and new ones enter" that will surprise the public, says Miguel Bernardeau (Guzmán).
All of them are aware that, like others came out, their end in the series could be close too. "It's natural, there comes a point where both fiction and reality have to have an end. You as an actor and as a person feel that the cycle has to close, "says Itzan Escamilla (Samuel).
The new characters
Three brothers arrive at Las Encinas stomping. "The three of us entered at the top and with a lot of energy," Manu Ríos tells Efe, who plays Patrick, who goes straight to get between "a very dear couple."
Martina Cariddi is Mencía, a girl who "always shows herself with a lot of light" and "does not show the dark side that she has to society," says the actress. And the third sister is Ari, "a very dual girl, very perfectionist and very competitive" who when her mother dies takes her role in the family, explains Carla Díaz, who gives life to the young woman.
For the three of them, entering one of the most famous colleges on television in recent years has been a great challenge. "I felt a lot of vertigo because it is a very big project. I was very excited but very afraid and I continue like this," says Cariddi.
Another new character who will add a touch of color to the series is the aristocrat Philip, someone who "has always been used to not receiving no for an answer." After passing through Las Encinas, says Pol Granch, it will be revealed that "not everything beautiful is as beautiful as it seems.