This is the new compensation for dismissal of domestic workers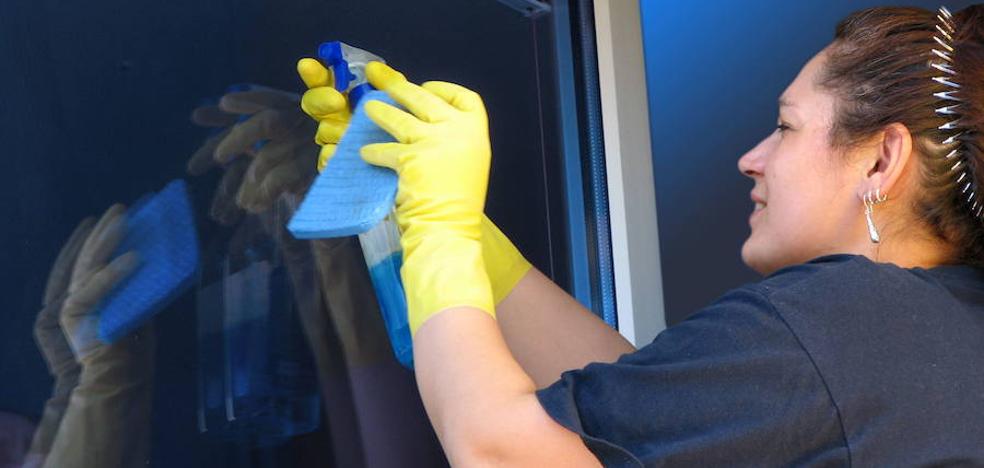 The Government maintains the payment of 12 days per year worked with a maximum of six monthly payments but limits it. The rest will have to pay a higher amount
Firing a domestic worker can continue to be cheap, although from now on it will be necessary to justify it. This, together with the access of this group to unemployment benefits, is one of the great changes brought by the new law approved by the Government last Tuesday and which comes into force this Friday.
The rule published this Thursday in the Official State Gazette (BOE) finally resolves the doubts that arose around the termination of the employment contract of these workers, one of the aspects that had remained in the air. It was only known that the dismissal for "withdrawal" had been eliminated, which gave the employer the power to fire the domestic worker without having to give any cause. It was only necessary to give advance notice and pay compensation equivalent to 12 days per year worked, with a maximum of six monthly payments; an amount, therefore, much lower than that of the rest of employed workers, who are entitled to 20 days per year worked with a limit of 12 months in the event that the dismissal is objective, or 33 days per year worked and a maximum of 24 monthly payments if it is inadmissible. And with justification, of course.
Well, despite the fact that the second vice president, Yolanda Díaz, had announced that this group, the weakest link in the labor market (95% made up of women), would be fully equal in rights to the rest of the workers, there is an exception : the amounts that they will receive if they are put out on the street will be the same as until now, much lower than the ordinary ones, "in view of the particularities of the employment relationship at home" -according to the text-, although the new law limits the causes and obliges the family to duly justify in writing the dismissal of their worker.
Specifically, the cheap dismissal of 12 days per year and a maximum of six monthly payments will be maintained for those families that justify one of three causes: the decrease in the income of the family unit or an increase in their expenses due to unforeseen circumstances, such as job loss or declaration of incapacity for work by the employer; Substantial modification of the needs of the family unit that justify dispensing with the domestic worker, such as, among others, the assumption of the aforementioned tasks by a public entity or the change in the care needs of any member of the family. the family unit; as well as the behavior of the worker that justifies "in a reasonable and proportionate manner" the loss of confidence of the employer.