This is the museum of selfies that opens in Vigo this week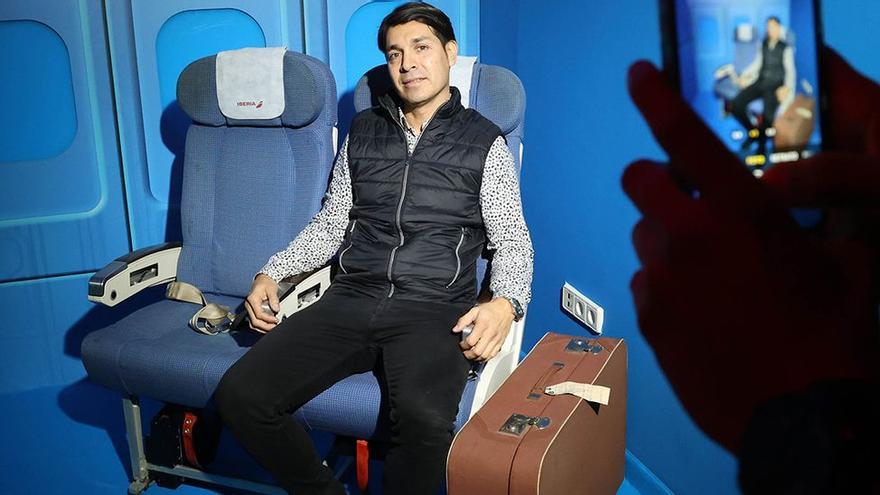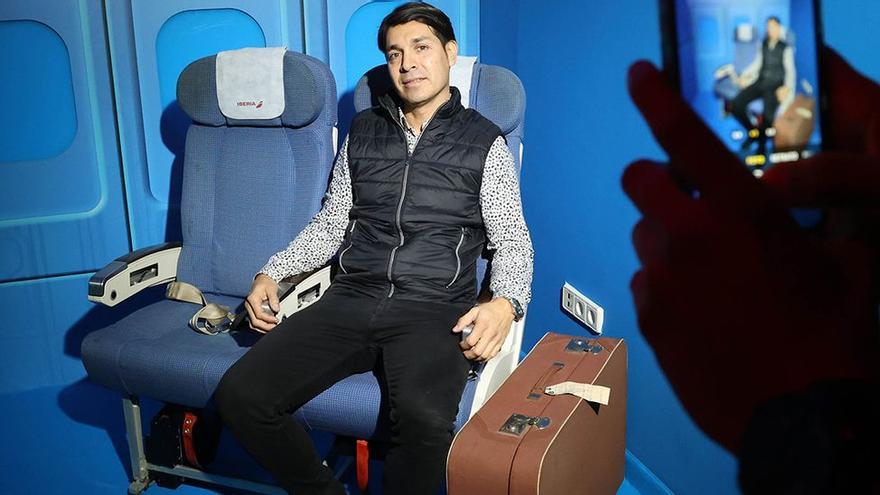 Dozens of plastic donuts stuck to a yellow wall, a room with phone booths, another with arcade machines, a bathroom with an erotic atmosphere, a cabin with airplane seats or a room with a ball pit. These are some of the details it offers Gallery Selfie, a "museum of selfies", As those responsible assure. Located on Venezuela Street, Its about fourth space of these characteristics that opens in Spain - it opens on Friday in the late afternoon; people will be able to enter from Saturday. Madrid, Barcelona and Valencia already boast of this option, which began in the United States "less than two years ago": it is seen in New York, Seattle, Los Angeles, Texas or Atlanta, but also in European countries, such as Greece or Germany . The social networks They are the umbrella that shelters this initiative.
The premises, with a plant of about 380 square meters, has 16 "surreal" scenographies with which clients can take photos or record videos. Each one has a different theme: the sound and the smell –for example, of sulfur in a room that simulates a madhouse– help to connect with the spaces, which have "restored" items, explains Jose Bugallo, promoter of this business together with his brother Antonio César and his cousin Jose Antonio Pérez. "It is a different form of leisure, an experience. It is designed for citizens who want to upload original photos to their social networks, but also for television producers, photographers or publicists ", he indicates before commenting that there are nods to the mechanical ramps of Gran Vía and to the popular series The Squid Game.
Jose Bugallo explains that the Gallery Selfie concept goes beyond the museum. And is that the elements that give life to the stages, such as a Renault 5 from the 80s, giant Rubik's cubes or lights that illuminated the streets of Portugal, can be bought. There will also be a room in which sculptures and paintings by contemporary artists that are for sale will be exhibited. "Every three or four months, we will change the sets so that people can repeat. There will be a mobile application for customers to vote and, based on their opinion, we will decide, "he says, while detailing that the tour of the 16 spaces takes between 45 minutes and an hour. "We open it now with the intention of taking advantage of the pull of the Christmas lights. We want the people who visit us to enjoy our interactive facilities. In addition, there will be the option of celebrating the launch of a brand, birthdays or friends' meetings, since there will be an area prepared to serve drinks and snacks ", he adds.
The idea began to germinate in the head of Jose Bugallo in Miami, where he saw a space with a similar philosophy. When the selfie gallery opened in Madrid, he traveled to the capital to see it and, from there, he polished the sketch to create Gallery Selfie. "I am a designer and advertising photographer. I myself was in charge of designing the entire museum and the corporate image: it took me half a year. Everything is meditated. We believe that it will be successful, we have done a market study and it has done well in all the cities where it has been assembled. Besides, it is a model that is very in trend. People are bored with the same landscapes, they want different photos and participate in new experiences, "he says. Four people will be in charge of ensuring the smooth running of this business - the three managers and one worker.
The price of general admission is 14 euros from Monday to Friday - children under 10 pay 11 -. At the weekend, the general admission goes up to 16 euros and the one for those under 10 years of age stays at 11. Youth 11 and under must enter with a representative. The scheduled hours are from 10:00 to 13:30 and from 16:00 to 21:00 from Monday to Friday; Saturdays and Sundays, from 12:00 to 22:00. "The experience is focused on people of all ages," says Jose Bugallo, who makes it clear that the team's intention is to attract citizens not only from Vigo, but also from the rest of Galicia and northern Portugal, as well as from the nearest autonomous communities: "In the north of Spain, there is nothing like it."