This is the LaLiga classification after matchday 14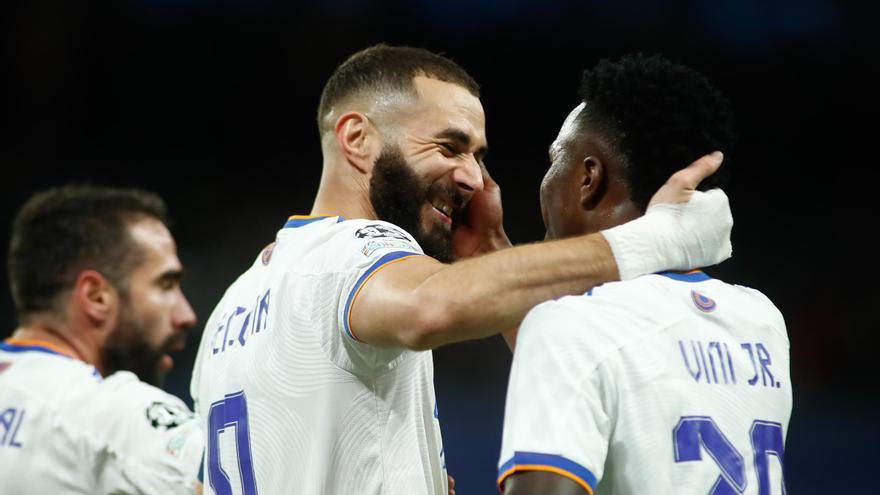 Even though he has one less game, Real Madrid is the new leader from LaLiga Santander. Those of Ancelotti thrashed a Granada that could do nothing before the white gale. With the pressure on Real Sociedad couldn't beat a solid Valencia in a game that ended with a distribution of points. Sevilla did not go beyond the draw, who saw Alavés take the lead twice in the Pizjuán under heavy rain. Atlético beat Osasuna with suffering to hold on to the Champions zone. Betis and Rayo remain in the Europa League, and Barcelona is promoted to it after the first victory of the Xavi era.
Below, the Getafe is no longer the red lantern after a resounding thrashing against Cádiz that fills Madrid with morale. The relegation places are completed by Levante, which added a point against Athletic, and Elche, which received three goals from Betis.
In the next day, Real Madrid and Sevilla will star in the most relevant duel of the weekend. Barcelona will visit Villarreal and Real Sociedad will do the same with Espanyol. Simeone's men will travel to Cádiz.
Real Madrid 30 pts
Real Sociedad 29 pts
Seville 28 pts
Atlético de Madrid 26 pts
Real Betis 24 pts
Rayo Vallecano 23 pts
Barcelona 20 pts
Athletic Club 19 pts
Osasuna 19 pts
Valencia 18 pts
Espanyol 17 pts
Villarreal 16 pts
Mallorca 15 pts
Alavés 14 pts
Celta de Vigo 13 pts
Cádiz 12 pts
Granada 11 pts
Elche 11 pts
Getafe 9 pts
Pick up 7 pts