This is the Erasmus coin of 2 euros that will be issued by Spain in 2022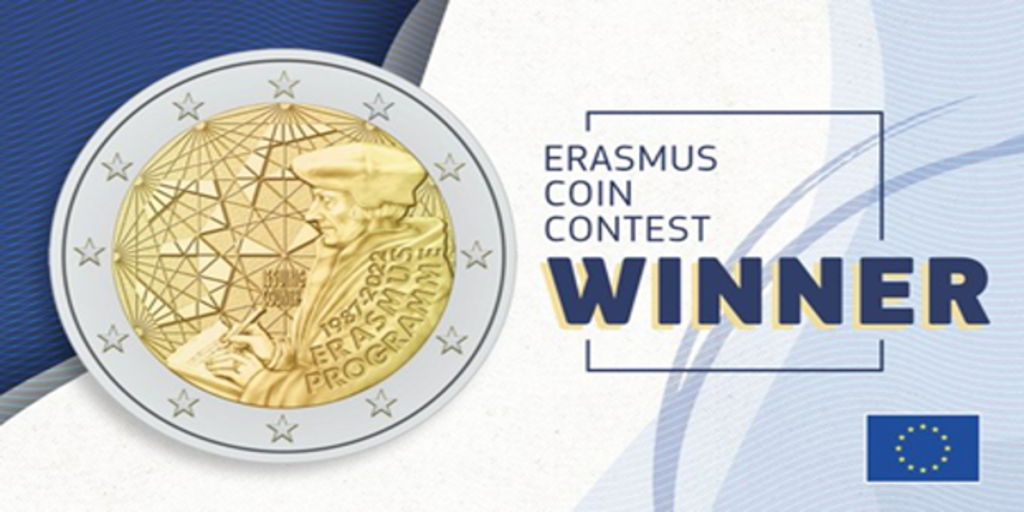 Updated:
Keep

A new currency of 2 euros will be circulating through Spain as of July 1, 2022. As stated in the Official State Gazette, the specific coin will be a commemoration of the 35 years of the Erasmus program of the European Union and a million pieces of it will be issued.
The design of money corresponds to that of Joaquin Jimenez, an artist who was victorious in an open vote against five other candidates.
This Erasmus coin is part of a common issuance of the entire Eurozone, which is why Spain can issue it, since the rule says that there is a maximum of two nationals per year, with the exception that the issue is joint, which is extended to three.
With this, Spain will add those of Garajonay National Park and that of V Centenary of the Around the World by Juan Sebastián Elcano.
In the image of the 2 euro coin is the portrait of Erasmus of Rotterdam on the right of the image. A swarm of links form the number 35 in the background, for the years the show has run. You can also find the legend 1987-2022. ERASMUS PROGRAM, SPAIN and the Ceca brand. The initials JJ, the author of the design, are also collected, as well as the twelve stars of the European Union on the border.
The Erasmus program began in 1987 at the proposal of Franck Biancheri, president of the Forum of European Students. After, Peter Sutherland and Manuel Marín, Commissioners for Education in the European Commission in 1985 and 1986 respectively carried out the idea with the support of the Presidents François Miterrand and Felipe González.
At first this educational program was designed for the exchange of students, although it has evolved to include teachers, students from other stages and even athletes.