This is the death of 'Game of Thrones' that did not satisfy George RR Martin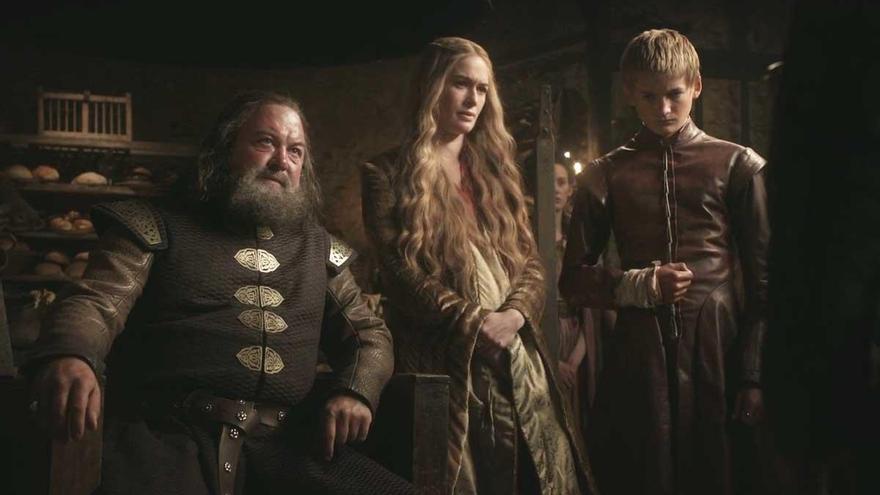 The mortality rate in 'Game of Thrones it was quite high. Since the first season, viewers of fiction based on the novels of George RR Martin they learned that they should not become too fond of any of the protagonists … because anyone could pass away. But among the many murders that occurred throughout the eight seasons, there was one that left the author of 'A Song of Ice and Fire' not at all satisfied.
When writing his novels, Martin was inspired by real historical events to make the plots of the Seven Kingdoms. The Valyrian kingdom, for example, is inspired by the rise and fall of the Roman Empire, while the War of the Roses for the throne of England was the basis of the War of the Five Kings in Westeros, and even the Red Wedding is inspired by a royal event known as the black dinner with rival Scottish clans as protagonists.
And it is precisely this historical basis, and in particular its inaccuracy, which makes the writer have pointed out the scene of Robert Baratheon's death as the worst, in his opinion, of the entire series. The scene in question takes place in the first season, when King Robert is attacked and mortally wounded by a wild boar.
As the author explains, collected in the book Fire Cannot Kill a Dragon published by Entertainment Weekly, the actual hunting parties actually they had more than a hundred men, music, dogs, and other displays of opulence, while in the series Robert sets out with only four men armed with spears.
"In the books, Robert goes hunting, we find out that he was gored by a wild boar, they bring him back and he dies. So I never did a hunting scene," Maartin explains in the book. "But I know very well what a real hunting party was like. There would be a hundred guys. There would be pavilions. There would be hunters. There would be dogs. Horns would sound, this is how a king will hunt! "
The author adds that the true kings "would never have simply been walking with three of their friends with spears expecting to find a wild boar. But at that moment, we couldn't afford dogs, horses, or pavilions", sentence referring to the fact that in the 1st season the series did not have the exorbitant budget that it reached later.
It's curious that Martin singles out Robert's hunting scene as the worst in the series, considering that many aspects of his books were overlooked, such as the presence of Lady Stoneheart, and many others were notably modified by the creators of 'Game of Thrones'. Even so, with his comments the author shows that the details are often more important than the plot itself.