this is the date on which they will be banned in Spain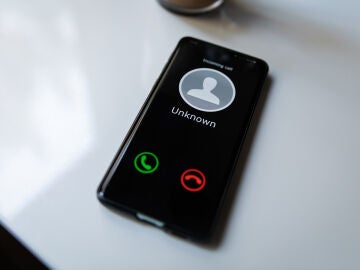 The phone rings, we think we are going to receive an important call from a family member, friend. It could be our boss or, failing that, it could be a call for a job interview. And so, endless possibilities. But when we pick it up, we realize that it is a call as unpleasant as it is inopportune and insignificant: spam calls, intrusive practices that are becoming more and more common.
Anyone has received one or more calls of this type. Be it first thing in the morning, after eating or at night, our phone does not stop receiving these calls and, even if we block the number, they can also come from others. And they can even come not only from Spain, but from countries in Africa or Asia. But this feeling seems to come to an end.
How to stop receiving spam or unwanted calls?
The new General Telecommunications Law aims to eradicate them. Every day that passes, like this, is one day less for these types of unwanted commercial calls to come to an end. And it is that the right not to receive them is contemplated in the reform of the aforementioned law, as long as we have not requested them.
This is reflected in article 66 of the new law, which specifies that "in order to better protect the legitimate interests of consumers and users, The making, by the operators, of telephone calls not requested by the consumer and/or user with the objective or effect of promoting or selling goods or services is prohibited". "Or the previous restriction will apply as long as there is prior consent from the consumer and/or user to receive commercial communications that enables him/her," specifies the rule.
In this way, the prohibition for companies to make calls that have not been requested by users is clarified, as long as these calls are of a commercial nature. This ban will take place from June 30, 2023. In addition, from now on the revision of the conditions of service and the terms of use takes place.
On the other hand, in relation to the legal hours in which to make commercial calls, there are no important changes with respect to what we already knew, since they are maintained from 9 a.m. to 9 p.m., except on holidays, when the hours are between 10 a.m. and 3 p.m. and 4 p.m. and 9 p.m.