This is the 30-euro coin of the Mint and Stamp Factory that commemorates the Xacobeo Holy Year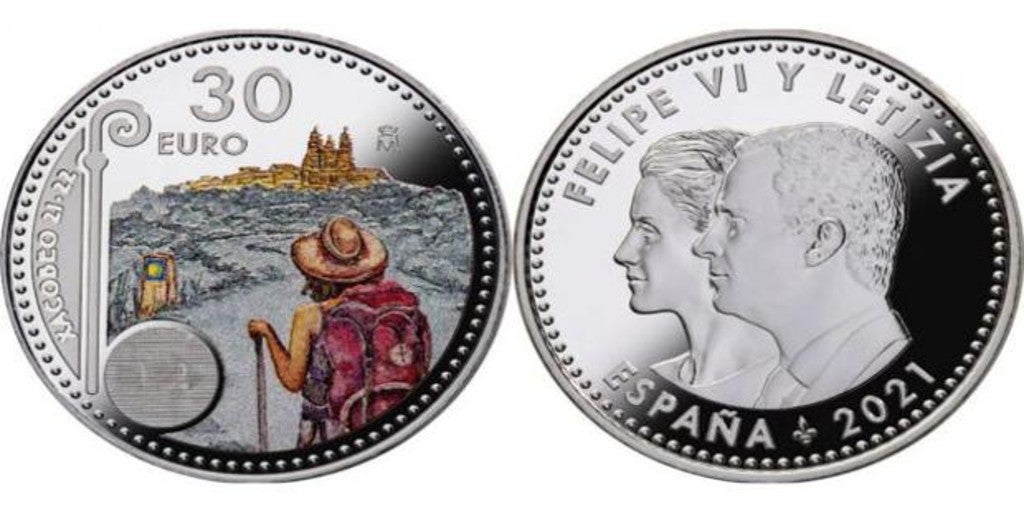 Updated:
Keep

Since January 2004, they are called euro collector coins to those that are not intended for circulation, which are normally minted with precious metals, with a nominal value and a design different from those intended for normal transactions.
Last Monday the 22nd, numismatics lovers received good news: the National Currency and Stamp Factory (FNMT), which had already announced the appearance of a new coin in Spain, confirmed the launch of a new collector's item in homage to the current Xacobeo Holy Year.
This Catholic celebration commemorates in a special way the feast of Santiago Apostle, celebrated on June 25, and which takes special relevance from time to time, following a regular cadence of 6-5-6-11 years (except when the last year of a century is not a leap year, when there may be periods of 7 or 12 years.
Every century fourteen are celebrated Jacobean Holy Years.
The new currency will have a value of 30 euros and it cannot be used as a payment method. It can be purchased at any branch of the Bank of Spain contributing its value.
How is the currency
The image that can be seen on the reverse of the coin, made of silver, is a very popular stamp, both inside and outside our borders. Represents the picture of a pilgrim doing the Santiago's road. In the background you can see the cathedral of the city to which it is going, and a path with the traditional signage with the scallop, symbol of the saint, which reappears in the backpack carried by the pilgrim.
Of course, the value of the coin is not missing, 30 euros, and the signature of Ceca.
On the obverse of the piece you can see the faces of the Kings of Spain together with their names, Felipe VI and Letizia, and the legend 'Spain 2021', next to a fleur de lis.
It should be noted that the coin can be returned at any time, and the invested money will be received.