This is Nicole, the Canarian winner of 'Insiders'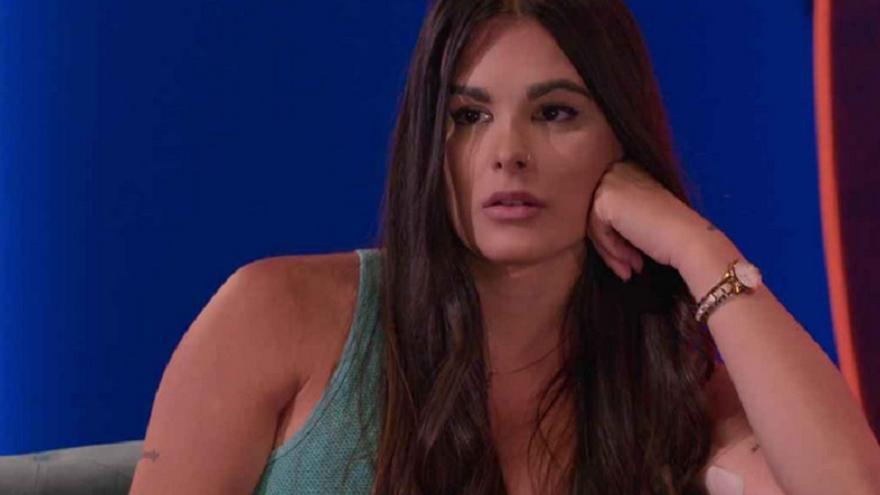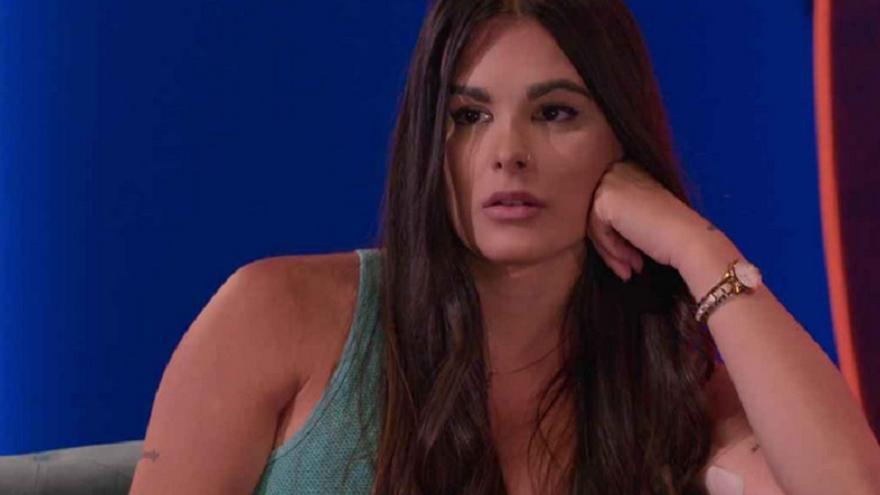 (ATTENTION: this news may contain spoilers)
Nicole Delgado is already part of Netflix history. The Canary Islands achieved victory in the first edition of 'Insiders'after living almost everything inside the house of the first edition of the reality of the platform. From a strong friendship with Hugo, Bárbara and Fama to discussions and moments of tension with Iván, who was one of his main supports in the contest. YOTELE talks to Nicole about her participation in 'Insiders', among other matters.
How have you lived this experience called 'Insiders'?
The experience has been fantastic. I love challenges, and if I don't know them, I like them a lot more. After my stint on 'Insiders', I don't know how I feel. I have a hodgepodge of emotions and feeling dizzy. I don't know what I've practically done. I only know that it was me and that I lived the experience to the fullest. How do you want me to feel if I was the winner?
The 'Insiders' team has constantly played with you and your limits. When you expected one thing, it was the opposite, starting with the fact that you did not know that you were being recorded from the beginning. How have you felt in this game?
Play (laughs). I have felt handled in situations that you cannot imagine. I knew I was going into a casting, but I didn't know what was going to happen or what I had to do. I was just myself and I let myself be carried away by everything they proposed or was facing. I think that's the good thing about reality. You face him without knowing what you are going to expose yourself to. You have to go virgin and clean. That's where people's personalities show up.
Your contest was closely linked to Iván Molina's. You started very close and, later, the relationship got worse, blaming you for betrayal. How do you value this relationship with the comings and goings that you have had inside the house?
I value a friendship. You will have to ask him if he values ​​it in the same way. The one who has felt betrayed has been him. I considered him and I consider him a friend because we met in the casting phase.
Were you loyal to him?
I was loyal to him. At times, he couldn't see it, but I want to break a spear in his favor because we were exposed to mind games that we couldn't handle. He can defend himself as the best poker player, but he accepts that this time they played with you and that, this time, you were not running the board.
Did Ivan play with you inside the 'Insiders' house?
I think he played on two sides and it took a lot for him to position himself. I think that took its toll on him.
And have you felt betrayed by Ivan?
Of course I have felt betrayed, but friendship prevails for me. I love Iván with his faults, just as I want them to love me with mine. I think he also has a need to be cared for and protected, and I did. What happens is that he did not see it, he saw it outside.
With whom do you consider that you have had a healthier friendship within 'Insiders'? With Iván or with Hugo and Bárbara?
With the coven to full. We are people who understand each other, listen to each other and love each other as we are. If a person collapses, that person is given space and listened to. That friendship was, for me, the healthiest. In fact, I come dressed as the bossy witch of the coven.
Many participants said that Hugo had a B-face. Have you noticed it?
No. I think Hugo is a person who protects himself. When people have emotional defects or have suffered for any reason in life, they have made a shell to strengthen themselves. The moment they show their weakness or vulnerability is when people are amazed. You don't expect a personality as strong, powerful and impactful as Hugo's to crumble, but that's the beauty of him. That gives it truth because you cannot be a politically correct person if you do not have an emotion within that defends it. He showed that he has sentiment beyond that profile.
Do you think Hugo has been the strongest rival within 'Insiders'?
No. The strongest rival was me. They forgot that there were more pieces on the chess board, and the queen stayed until the end.
Did you see yourself as a winner inside the house?
No. I entered with the opportunity to live an experience and change my life. Being there was going to change her, but I saw myself alone in that house with all those people who went against me. Hugo and Fama left me and I saw that the next one was going to be me.
In connection with that moment, did you regret what you said to Hugo when he expelled Fame?
Totally. I didn't see the actual video where he explained why he made that decision. I thought I was taking away the most important person I slept with, lived with, woke up, hugged me ... Fame is about two meters tall and another two meters wide. You are next to him and you feel protected. They took it from me and I was left lame inside the house.
Would you go back to 'Insiders'?
Totally. If they put me in a contract now, I'll sign it.
Did you have any doubts when participating?
The first time I hesitated. He didn't know what it was, but now he would go back inside with his eyes closed.
Would you present yourself to another reality show?
Yes, of course.
Which one would you like? 'Secret Story', 'Survivors' ...?
At the moment, I don't like the ones there are. I have already appeared in other reality shows and they did not count on me, so, no, son. This opportunity was taken 'Insiders'.
What impact do you think 'Insiders' will have? Are you ready for fame as the followers of your profiles on social networks go up?
I'm not ready, but I came in with a clear message that it was to help the trans community. If that has served so that these trans girls know that they can have opportunities and overcome them, my message has remained there and I will be completely grateful.