This is 'Miniplanta', the online sales start-up that Tamara Falcó and Hugo Arévalo have just bought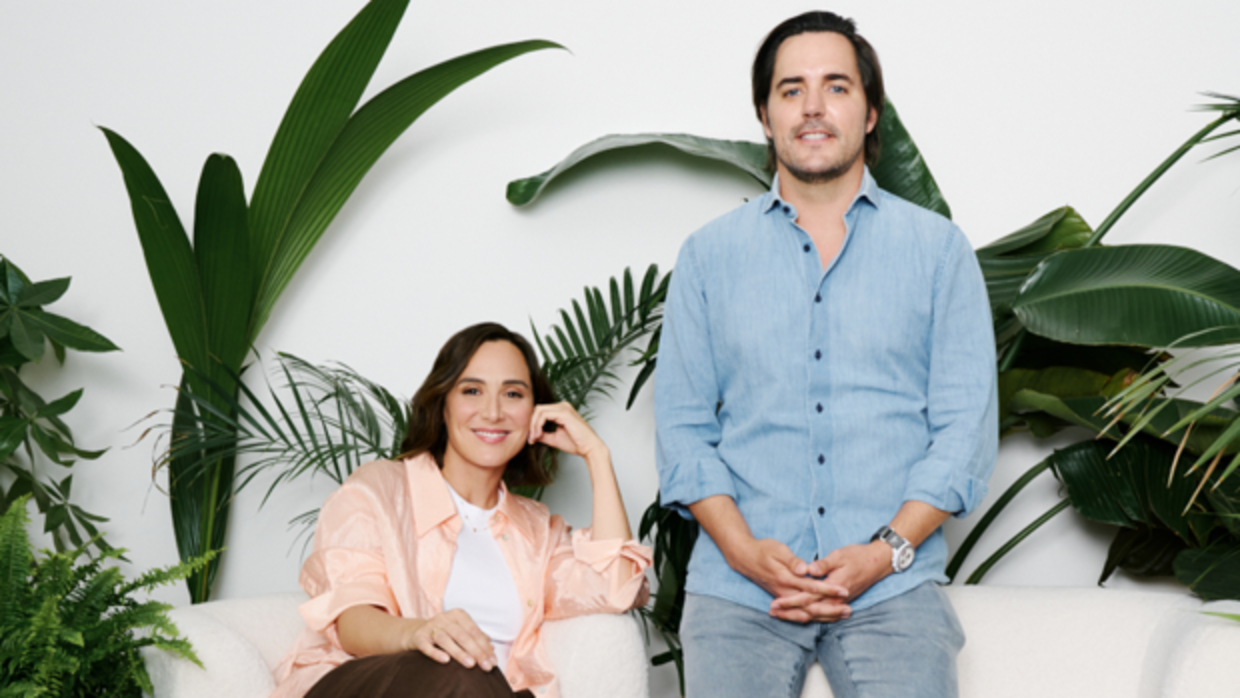 The aristocrat Tamara Falcó (left) together with the entrepreneur and businessman Hugo Arévalo MINIPLANTA
The company created in 2020 counts more than 100,000 mini-plants sold through its website and is already present in some 25,000 homes
Born in full confinement, in 2020, by the entrepreneurs Alex Chacón and Víctor Rodado, 'Miniplanta' has been acquired by Tamara Falcó and the investor Hugo Arévalo. The Marchioness of Griñón has been "very excited" to become part of the company's team and she confessed that "I personally really like plants and I think this project has a lot of potential." For the also collaborator of programs such as 'El Hormiguero', this step represents "a great professional challenge", in which she will be together with Arévalo who has a long career behind him in the world of entrepreneurship. To the sale to Telefónica de Tuenti for 80 million euros are added investments in companies such as Glovo, her time as executive president of Hawkers, and that she now leads ThePower Business School.
Arévalo is clear: «After the pandemic we have seen a clear benefit of having plants at home, they have had a boom that I am sure will continue in the future» , he pointed out about 'Miniplanta'.
But how is this startup? To date, it has sold more than 100,000 mini-plants through its website and is already present in some 25,000 homes. All their products are ecological and sustainable, such as pots, fertilizers, insecticides, cutting kits... They also work with local and proximity suppliers, especially from the provinces of Valencia and Jaén.
Asked about the future of the company, with the entry into ownership of Falcó and Arévalo, the company's co-CEO Alex Chacón pointed out that they are "two successful people" and added that, everything that has happened so far, it assumes that "we are on the right track and that we are getting closer to filling every home with nature".
Report a bug